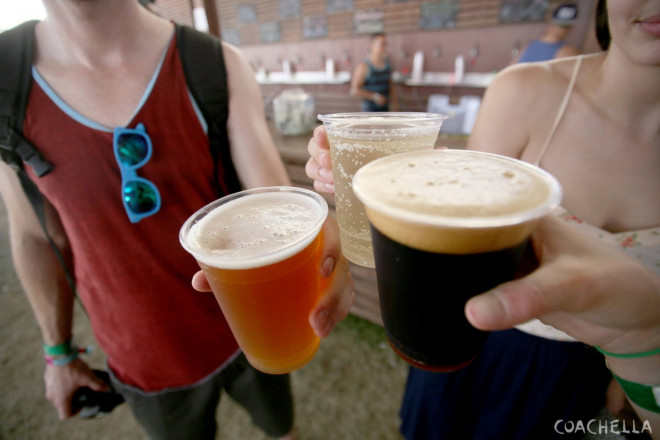 The 2014 Coachella Music Festival held in California, US, took a tragic turn when a college student died from a suspected drug overdose during the fest.
Kimchi Truong, 24, was rushed to John F Kennedy Memorial Hospital on April 13 after collapsing at a taxi-stand during the Coachella music festival, according to information from Riverside County Coroner Stanley Sniff, reports Hollywood Life.
As per a report by KTLA, Truong was transferred to Regional Hospital, where she was pronounced dead at around 2.30 pm on April 17.
According to the police, the girl reached out for medical attention around 2 am at the festival's medical tent. Soon afterwards, she was taken to the taxi-stand where she fell unconscious on the ground.
The coroner attributed Kimchi's death to a suspected overdose of "illicit drugs or alcohol" in her system.
Investigators in the case are still waiting to get the toxicology report back before they make a final statement on the official cause of death.
Goldenvoice, Coachella's promoter, issued a statement calling Kimchi's death "an unfortunate but isolated incident."
However, police in Indio, California where Coachella is held, said it may not be so isolated. Police spokesman Ben Guitron told The Desert Sun that there have been instances where festival-goers have died in the past after returning to their hotel rooms.
"Coachella has been known as a festival where things can get a little crazy, and where drugs are readily available," states the HL report.
A number of Hollywood celebs including Robert Pattinson, Katy Perry, Rita Ora, Justin Bieber and Selena Gomez attended the fest this year.