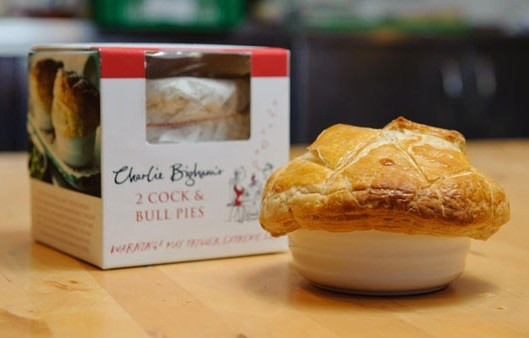 High-profile chef Charlie Bigham has launched a range of supposed aphrodisiac pies made from bulls' testicles.
The aptly named Cock and Bull Pies are being marketed as an alternative to traditional aphrodisiacs such as asparagus and oysters in time for Valentine's Day.
Bigham said: "Charlie's smoothed the way with this very special aphrodisiac pie that will get you in the mood this Valentine's so relax and let nature take its course."
Bulls' testicles have a long history of being used in traditional Chinese medicine for their alleged sexual properties.
The pies also contain Mama Juana liquor and ginseng.
Retailers have warned that stocks are limited.
Valentine's Day Hot Gift Guide for Hotter Lovers [SLIDESHOW]