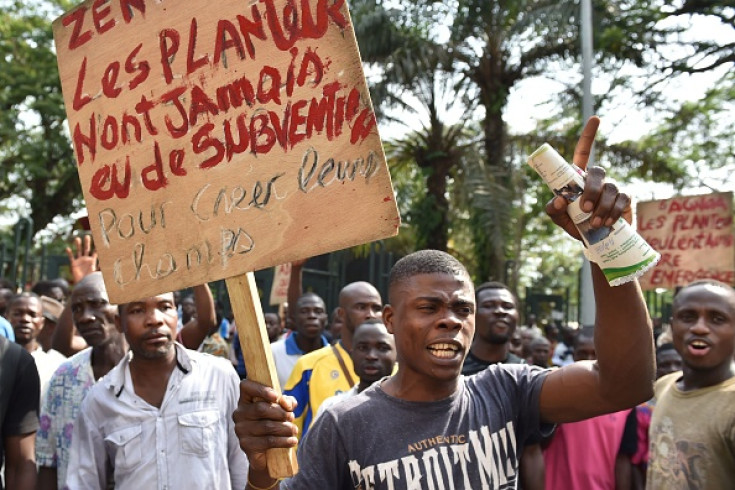 Cocoa farmers have been protesting in Ivory Coast due to a reduction in exports and buying prices. Earlier this month, reports claimed cocoa was rotting in plantations and piling up in warehouses.
Overproduction by some 110,000 tons and a worldwide price reduction by 30% has led to a slowdown of sales,the country's Coffee and Cocoa Council (CCC) said, according to AP.
As a results, dozens of farmers have been unable to sell cocoa beans for months.
Farmers have now taken to the streets of the commercial hub of Abidjan calling on the government to implement an emergency fund on cocoa.
The latest round of demonstrations occurred on 16 February. Protesters held placards reading "farmers never received subsidies to create their field" and "Ado [President Alassane Ouattara] come to help us".
Some also were holding documents showing buyers had not paid them since December 2016.
Ivory Coast is the world's largest cocoa producer. The CCC acknowledged that some companies, which wrongly speculated on world cocoa prices, have now defaulted on export contracts.