Those who've been concerned at the... monochrome nature of nearly every Friends actor in their recent Netflix binges – a new, woker offering is here to save the day.
Code-Switched is the sitcom where South Asians are the leads and white people are in supporting roles. It explores the lives of five millennials in Chicago and features Sabeen Sadiq, Vikram Pandya, Sonal Aggarwal, Stephen George and Saurabh Pande.
"As South Asian millennials, we inherit a baton from our immigrant parents that we must take and run; these are the stories I'm interested in", creator and director Karan Sunil told IBTimes UK.
He said while "diversity" is a word that is thrown around in television and entertainment, he wanted to truly encompass it by showcasing the experiences of the real-life disapora.
After a pilot episode, which was awarded Best Web Series at the Los Angeles Film Awards in 2017, Sunil and the team behind the programme launched a fundraising campaign to make a full series. They raised $24,000 through 237 backers and are now in pre-production with plans to release the series in Spring this year.
The show comes at a time when minority actors landed 11.4% of the lead roles on broadcast scripted television in the US last year, an increase of more than 3% over the previous year, LA Times reported. However shows in which the cast were primarily of colour – such as Empire or Jane the Virgin – made up less than 9% of television in 2014/2015.
While there is an increase in representation, the figures fail to match the 13.3% of Americans who are African American or the 17.8% who are Hispanic and Latinx, or any of the other minority groups that live in the US.
With films and television shows such as Get Out and Black-ish, things are beginning to change – which is why Sunil wanted to act now.
"I grew up watching sitcoms with my family and always felt the absence of people who looked like me on these shows. I noticed that if South Asians were ever shown, it was usually a stereotypical portrayal or a throwaway character.
"I felt that South Asian people are often misunderstood because people don't know much about us outside of awful stereotypes in the media. I always felt that the more you know about someone, the less threatened you feel. We all have hopes and aspirations in love, work, and family and I wanted to tell those stories in the perspectives of a spectrum of South Asians."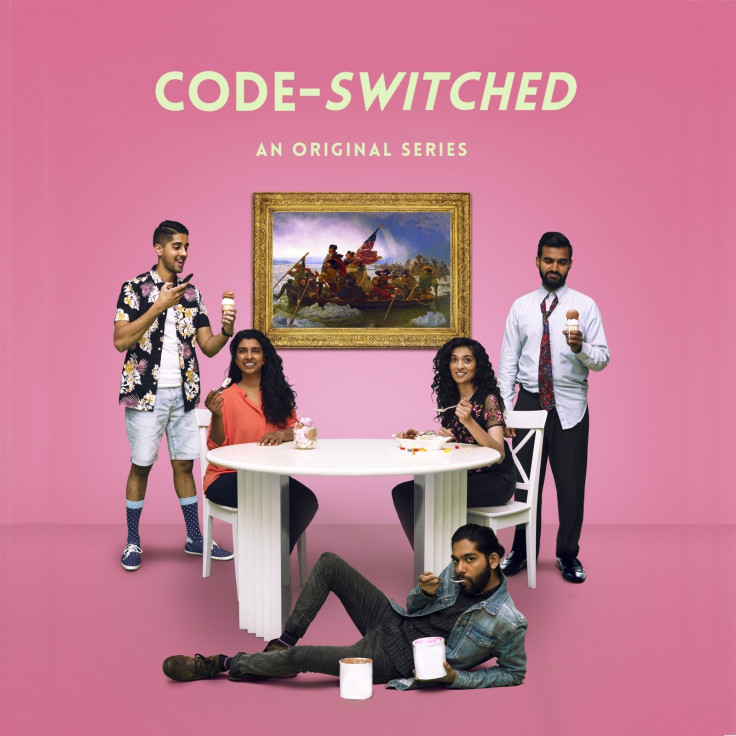 Since their campaign and pilot were shared, Sunil says numerous South Asians offered their support for the show.
As for the future, the experience has proven to him that more people need to push for the representation television ought to have.
He added: "I think that for us to see more representation on our favourite shows and movies, we need to step up ourselves and create meaningful art and projects that serve us. I want to see more faces and interesting people on my favourite shows and hopefully contribute to reaching a time where sitcoms are an accurate mirror of society."
Code-Switched can be found here.