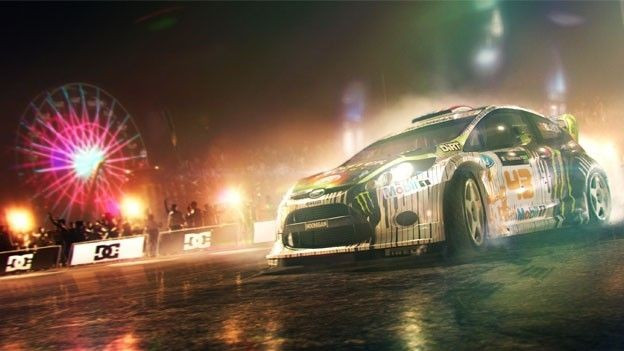 Codemasters has unveiled the latest addition to its award-winning DiRT rallying franchise; called DiRT Showdown the game promises to be an arcade thriller and will be available next May.
DiRT Showdown will not be a sequel, according to Codemasters, and instead will be a separate game focussing on arcade racing and new game modes such as Destruction Derby and Hoonigan.
Julian Widdows, VP of development at Codemasters said the new game "is not the sequel to the authentic rally-centric DiRT 3, but a brand new experience from the DiRT team. We're building on Codemasters Racing Studio's world-class strengths in track design, graphics, AI, damage and online to create a new theatre of racing with the emphasis on accessibility and fun from race one."
Codemasters has released a short trailer showing the new game and highlighting rallying poster-boy Ken Block and his heavily modified, 700bhp Ford Fiesta in the famous green and white colours of the Monster energy drink which sponsors him.
The trailer, below, shows Block's Fiesta drifting around a destruction derby, complete with a suitably heavy soundtrack.
Mike Chapman, senior designer at Codemasters said: "DiRT Showdown charges into the arcade racing spree with a uniquely Codemasters feel. Whether players are using nitrous to boost, smashing into their opponents or pulling off stunts, DiRT Showdown's fresh handling system and super-charged damage engine embed excitement into every event."
DiRT Showdown will be available on Xbox 360, PS3 and PC in May 2012.