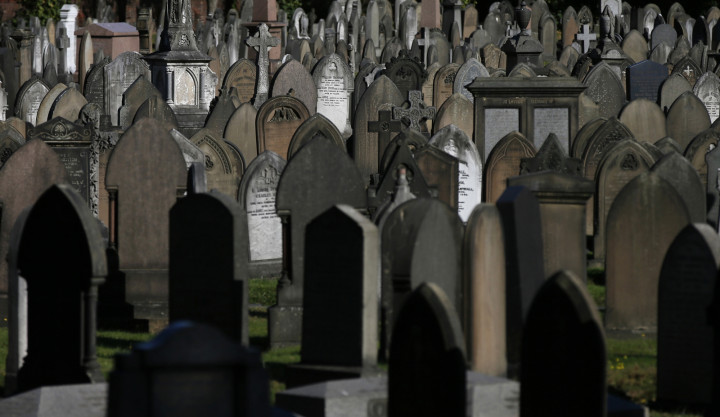 An overcrowded cemetery in Somerset has come up with a novel, but controversial, way of saving space.
Banwell Cemetery is considering plans to stack coffins on top of each other. The 'stackable' tiers of coffins – most of which will be four deep – will leave the top coffin just inches from the surface.
It is hoped the measure will extend the life of the cemetery by 40 years. Currently, the cemetery at St Andrew's Church has just 70 plots left and could be full within 15 years.
Position in the stacks would only be available to members of the same family, the parish council has stipulated, and will not be available as general burial space.
The parish council, who manage the cemetery, are in talks with Greenacre Solutions, the only company in the UK offering a modular stacking system.
At present, the cemetery can only offer two-deep plots, but adopting the new concept could extend the life of the cemetery by decades.
Tony Jay, parish council clerk, told the Daily Mail that he and his fellow councillors appreciate that this is "an emotive subject".
"I wish to emphasise that if this system were to be introduced then it would not have any effect on any previously purchased grave plots, where burials would still take place in the traditional way", he said.
The council has indicated that this is a last-ditch attempt at saving space, after stating they have already looked at the possibility of buying land at the end of Banwell village to provide extra burial plots.
Stafford Borough Council told SWNS news agency that they are the first in the country to experiment with the new grave system, which could be rolled out to other overcrowded cemeteries in the UK.
Councillor Frank Finlay said: "This gives the chance for those who would like their loved ones to be buried in this cemetery – something they may not have thought possible."
Overcrowding in UK cemeteries is a serious problem, with some towns already at capacity. Brighton and Hove, for example, has just two cemeteries out of a total of seven with remaining space for general burials.