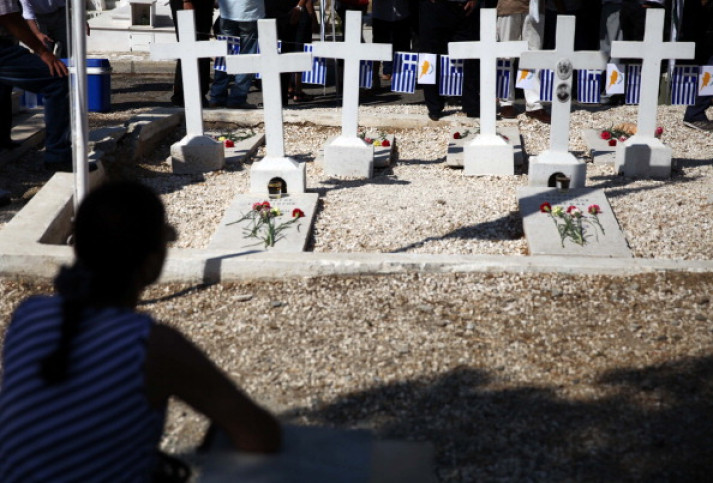 A cancer patient buried in a Greek cemetery reportedly called for help by banging on her coffin from under her grave, shortly after being buried.
A cemetery worker and two visitors at the cemetery confirmed the noises heard from the 49-year-old's grave on Thursday (25 September).
The shouts for help started soon after the last of the woman's relatives left the funeral site in the northern town of Peraia, a suburb of Thessaloniki in northern Greece.
Despite attempts to save the woman by digging up the grave, she reportedly suffocated inside the coffin, according to Greek media as reported by the Telegraph.
Dr Chrissi Matsikoudi who was called on the site pronounced the woman dead and refuted reports that she had revived.
Speaking to a local television news station, Dr Matsikoudi said: "I just don't believe it. We did several tests including one for heart failure on the body."
Dr Matsikoudi added that it was near impossible for "someone in a state of rigor mortis to have been shouting and hitting the coffin like that."
The woman was declared dead at a private clinic on Thursday (25 September) in Thessaloniki.
The woman's relatives are reportedly considering suing the doctors who treated her at the cancer clinic.
In a similar incident from a Brazilian cemetery in Sao Paulo from last November, a man was reportedly freed from his grave after a woman visiting the cemetery saw him waving his arms around in a grave as the ground above his coffin started moving.