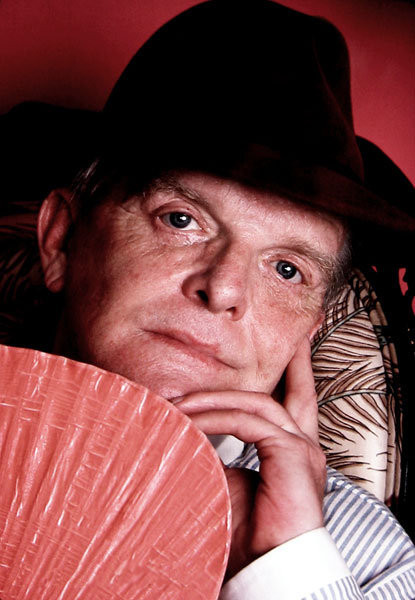 A Los Angeles auction house is hoping a literary fan wishing to hold a piece of Breakfast at Tiffany's, will be willing to part with a few thousand dollars to buy author Truman Capote'sashes.
Capote, a darling of New York's jet set and best known for his novella Breakfast at Tiffany's and nonfiction crime book In Cold Blood, died in 1984 at the age of 59 in Los Angeles. He left his ashes to Joanne Carson, the ex-wife of Tonight Show king, Johnny Carson.
Carson died in 2015, and now her estate is auctioning off Capote's ashes along with some of his possessions, including a papier-mâché parrot, "risque" photographs, and the polo shirt the author was wearing when he died.
The items will be part of a wider auction touted by Julien's Auctions as representing a rare "peek inside the lives of some of Hollywood's most private stars."
The ashes have been on something of a wild ride. First, they were split between Carson and Capote's long-time partner, Jack Dunphy. Carson's portion of the ashes were later stolen before being returned. They were eventually interred at Westwood Village Memorial Park Cemetery.
"I am sure people are going to think this is disrespectful," Darrien Julien, CEO of the auction house, told Vanity Fair. "But this is a fact: Truman Capote loved the element of shock. He loved publicity. And I'm sure he's looking down laughing, and saying, 'That's something I would have done.'"
"I will say, Christie's sold Napoleon's penis years ago. And we sold William Shatner's kidney stone for $75,000 (£57,000)," said Julien, who estimates the ashes will sell for up to $6,000 (£4,550). They'll go on sale 23 September.