Russia has warned the US that it will retaliate against plans to store heavy weapons in Poland by beefing up its own forces along the border with Nato countries.
The move comes after Polish defence minister Tomasz Siemoniak said: "During talks in Washington in May I have been assured that the decision will be taken soon. This is another step to increase US presence in Poland and the region."
According to a New York Times article published on 13 June, the Pentagon is ready to store tanks, infantry fighting vehicles and other heavy weapons for up to 5,000 American troops in several Baltic and Eastern European countries.
If approved, the proposal would be the first time since the end of the Cold War that the US has stationed such equipment in areas that were once under Soviet control.
The move has been seen as an attempt to deter possible Russian aggression in the wake of Moscow's annexation of Crimea and the subsequent crisis in eastern Ukraine.
Cold blast from the east
The reports were met with a frosty response by Russia.
"If heavy U.S. military equipment, including tanks, artillery batteries and other equipment really does turn up in countries in eastern Europe and the Baltics, that will be the most aggressive step by the Pentagon and NATO since the Cold War," Russian defence ministry official General Yuri Yakubov said.
"Russia will have no option but to build up its forces and resources on the Western strategic front," Interfax news agency quoted him as saying.
"Our hands are completely free to organise retaliatory steps to strengthen our Western frontiers," Yakubov said.
The Russian Foreign Ministry said: "We hope that reason will prevail and the situation in Europe will be prevented from sliding into a new military confrontation which may have dangerous consequences."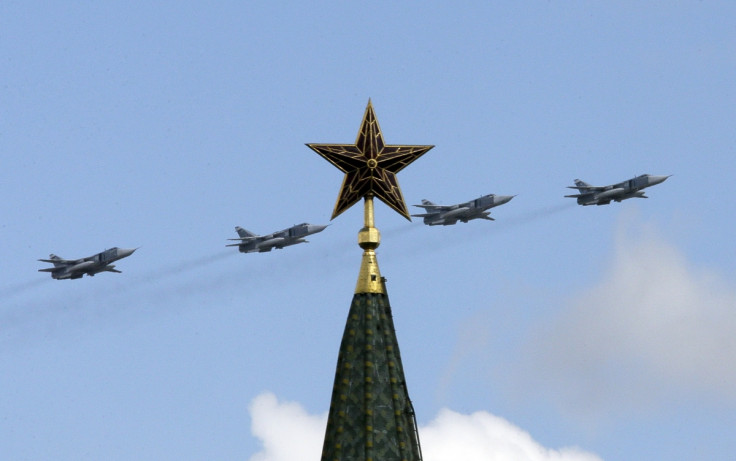 In response to the New York Times article, US Colonel Steve Warren said that no decision had yet been made.
"Over the last few years, the United States military has increased the pre-positioning of equipment for training and exercises with our NATO allies and partners," he said.
"The US military continues to review the best location to store these materials in consultation with our allies. At this time, we have made no decision about if or when to move to this equipment."