German tanks are rolling into Poland as part of a major Nato exercise as the US mulls over whether to deploy heavy weaponry in eastern Europe.
The arrival of German forces in Poland triggered World War II in 1939 but this time their arrival is broadly welcome, as it forms part of Operation Noble Jump.
The operation is just part of a much larger exercise, Allied Shield, taking place across the region and which includes US and UK troops including members of the Brigade of Gurkhas.
The latest operations come as the New York Times reports the US is considering sending a permanent force of tanks, fighting vehicles and up to 5,000 troops to Lithuania, Latvia and Estonia, Poland, Romania, Bulgaria and possibly Hungary.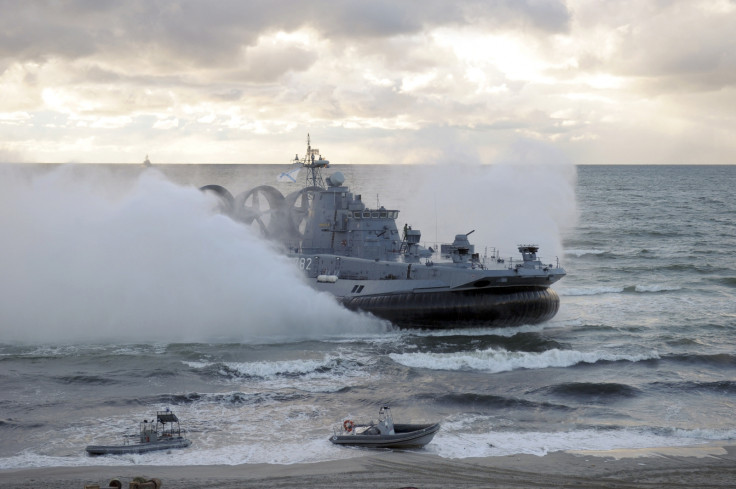 Russia, which is also currently conducting large-scale manoeuvres within its borders, is claiming the text of the 1997 Founding Act between Nato and Russia prohibits military build-up east of the Elbe River, but Nato says this was never a part of the agreement.
"There never was any written agreement not to station troops east of the Elbe," Lt Col Paul Kolken of the 1<sup>st German-Netherlands Corps told the Sunday Times. "Nato activity in member states is transparent and in accordance with international agreements."
Some Western observers are concerned that Moscow may be angered by the move, which comes after Russian's annexation of Crimea and its alleged involvement in the Ukraine conflict.
Relations between the West and Russia are at their worst for decades and Dr Helen Caldicott told Russia Today the US and Russia were engaging in a dangerous game of "chicken" over nuclear missiles.
Russia's President Vladimir Putin has however made an attempt to defuse tensions, saying in an interview with Italian newspaper Il Corriere della Sera: "Only an insane person and only in a dream can imagine that Russia would suddenly attack Nato."