Colgate Total Toothpaste Includes Chemical Ingredient Linked to Cancer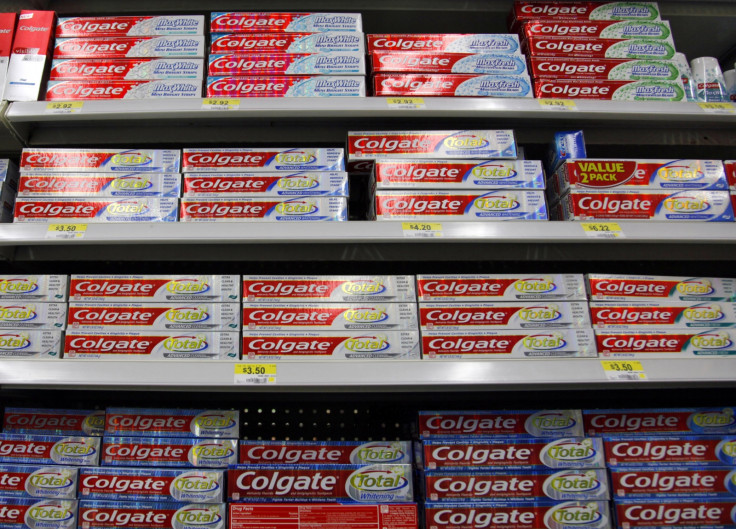 Colgate's top-selling toothpaste, Total, is using a chemical ingredient that has been linked to cancer-cell growth and disrupted development in animals.
The antibacterial chemical, triclosan, is used in the toothpaste to fight plaque and gingivitis, according to the company.
Total received the US Food and Drug Administration (FDA) approval in 1997 following the agency's rigorous process, and the toothpaste is safe, according to Colgate.
However, an investigation by Bloomberg into the product found that "some of the scientific findings Colgate put forward to establish triclosan's safety in toothpaste weren't black and white".
Colgate's toxicology studies on triclosan submitted to the FDA in connection with Total application had been withheld from view. The FDA released the study earlier in 2014 in response to a lawsuit over a Freedom of Information Act request. Later, the agency put the 35-page study on its website, following inquiries from Bloomberg.
Three scientists who reviewed the pages at Bloomberg's request, taking into account new research on triclosan, said the FDA's approval of Total 17 years ago raises questions about whether the agency did appropriate due diligence before giving nod. They added that the approval may not validly stand in light of new research.
"The pages show how even with one of the US's most stringent regulatory processes -- FDA approval of a new drug -- the government relies on company-backed science to show products are safe and effective," Bloomberg writes.
The news agency noted that Colgate's studies on triclosan showed foetal bone malformations in mice and rats, but the company ignored the findings saying they were not relevant.
"Viewed through the prism of today's science, such malformations look more like a signal that triclosan is disrupting the endocrine system and throwing off hormonal functioning," Bloomberg said citing the three scientists.
Also, the FDA questions about the thoroughness of cancer studies are found to have partly addressed in recently released documents.
Following new research on triclosan, regulators are reviewing whether it's safe to put in soap, cutting boards and toys, and consumer companies are phasing it out. US state of Minnesota voted in May to ban it in many products.
Meanwhile, Colgate defended Total's effectiveness and safety, saying the product's approval was supported by more than 80 clinical studies involving 19,000 people.
"In the nearly 18 years that Colgate Total has been on the market in the US, there has been no signal of a safety issue from adverse-event reports," Colgate spokesman Thomas DiPiazza told Bloomberg.
The company added that an independent 2013 review by the Cochrane Oral Health Group, a network of doctors, researchers and health advocates, found no evidence of harmful effects associated with using Colgate Total.
© Copyright IBTimes 2023. All rights reserved.