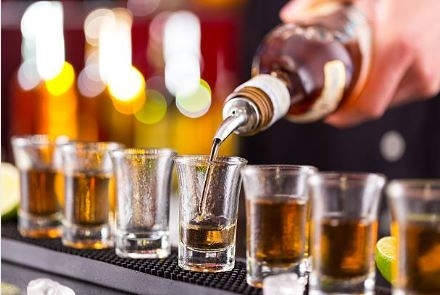 A college party is gaining headlines all over the world after police said the even the air inside the house tested positive for alcohol on a breathalyser.
Police turned up to the house in Bethesda, Maryland after neighbours complained about loud music and around 70 people, all underage by US drinking laws, were found partying inside the building.
The guests were mostly students from American University and had arrived for an event named "Tequila Tuesday".
Court documents seen by the WJLA said police reported beer and liquor bottles all over the house, and a sticky coating of spilt booze on the basement floor.
Eight people allegedly locked themselves in a bathroom to evade the officers while another person went so far as to jump from a second storey window.
Officers breathalysed party goers outside the house, all were between 17 and 20-years-old - which is underage by US laws.
The six 20-year-old men who lived at the house reportedly refused to tell police how they got all the alcohol. All are members of a fraternity at the university, with three sitting on its executive board.
After the huge party, the men face 126 counts of allowing underage possession of alcohol and furnishing alcohol to a minor. They could face fines up to $315,000 (£235,000) each, though WJLA reported that a sentence that high would be unlikely.