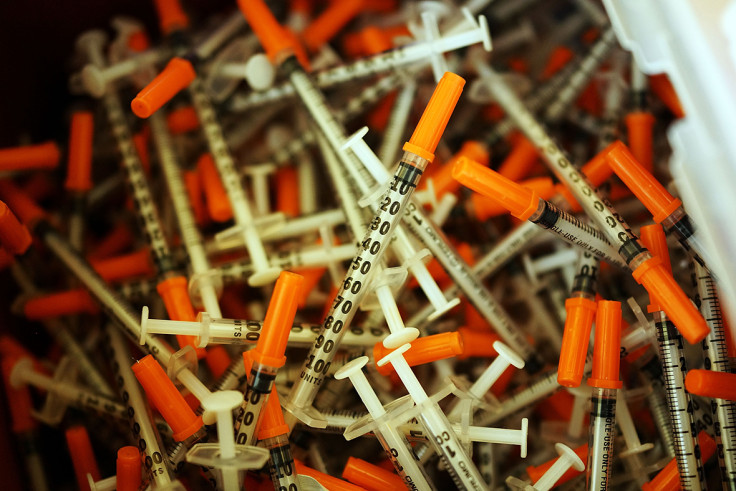 Twelve people described by authorities as "key players" in the supply of heroin and crack cocaine in Manchester have been handed jail sentences totalling nearly seven decades.
Greater Manchester Police (GMP) said that officers stopped a number of vehicles belonging to the group between January and March 2017 and found 70 packets of crack cocaine and heroin along with hundreds of pounds in cash.
Police said a search of the home of two suspects revealed "Class A drugs littered throughout the property". When two of the suspects were arrested at another home, two others jumped from a first floor window in an attempt to evade capture.
A search of that property revealed more drugs, police said, along with several mobile phones and mixing agents. Overall, 14 people faced charges.
"Today's sentences are not only a richly deserved outcome for the specialist officers from GMP and Lancashire who have been involved in uncovering these key players in the supply of drugs across the borough, but also the communities which are often blighted by these drugs and the pain and misery that they cause," GMP detective sergeant Simon Monks said.
"The men and women involved went to extreme lengths, such as hiding items on their person, giving themselves alias names and jumping out of first floor windows, to avoid being caught by the police.
"The fact they took such serious measures to evade us shows they understood that what they were doing was not only breaking the law, but putting people's lives at risk.
"Taking a supplier of drugs off the street is great, but to have twelve people who have actively supplied class A drugs behind bars is a huge achievement."
Along with the 12 people jailed for terms between four and nine years for conspiracy to supply crack cocaine and heroin, one man was handed an eight month suspended sentence and has to do 100 hours unpaid work for allowing a property to be used to produce class A drugs.
Another person who cannot be named because of being aged only 17 was handed a 12-month rehabilitation order for supplying cannabis.