Cologne sex attacks: 26-year-old Algerian migrant first person arrested over New Year's Eve assaults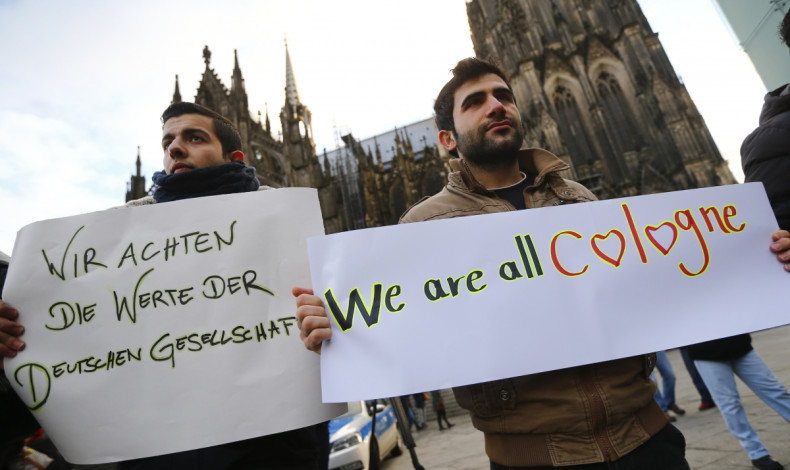 German police have arrested a 26-year-old migrant from Algeria in connection with widespread sex assaults reported in Cologne and other cities on New Year's Eve. The attacks sparked debate about Germany's "open door" policy for refugees fleeing impoverished countries and war zones which has resulted in the arrival of 1.1 million migrants in 2015 alone.
The suspect was arrested at a centre for refugees 30 miles from Cologne in the town of Kerpen over the weekend (16-17 January). Prosecutor Ulrich Bremer said the man was accused of groping a woman and stealing her mobile. Two other Algerian migrants aged 22 and 24 were also arrested, one in Kerpen, who reportedly had in his possession a mobile which was stolen in Cologne on New Year's Eve, and the other in Aachen, also for robbery. A total of 21 people have now been accused of related crimes in Cologne, mostly for theft.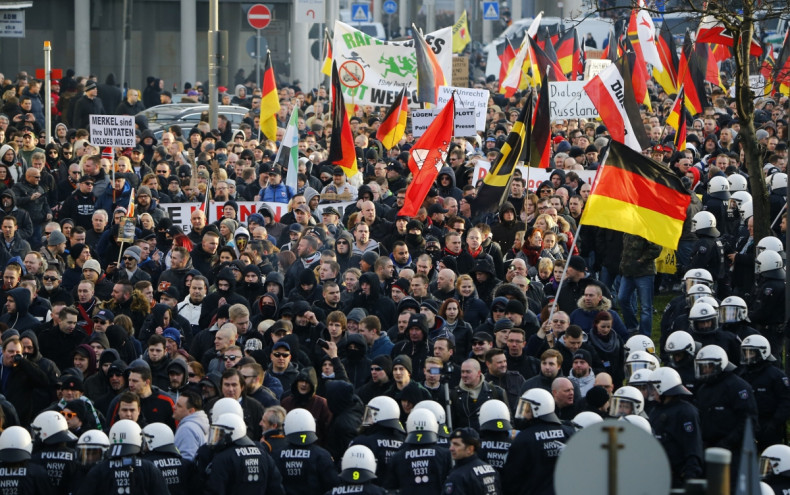 So far almost 500 women have reported being assaulted on New Year's Eve, and three claim to have been raped. Widespread allegations of other crimes including mugging and pick-pocketing were also reported. The news has led many Germans - as well as those in other countries affected by similar crimes - to question the wisdom of allowing mostly young, impoverished men from cultures where women are generally seen as inferior to be allowed to settle. There have been demonstrations across Germany, some of which turned violent.
Migrants arriving in Germany from Algeria, as well as Morocco, may have their asylum requests rejected quicker and be returned to their countries of origin under new proposals being considered by Chancellor Angela Merkel's Christian Democratic Union (CDU) and partners in government. Algeria and Morocco are designated "safe countries of origin" making it easier to send them home and reducing the incentive for migrants from North Africa to make the journey to Germany. . Currently it can take many months to complete the asylum application process. Although 1,000 applications are rejected every day, only 18,000 migrants were deported in 2015.