Germany: Refugees hand out flowers to women in protest against New Year's Eve mass sex attacks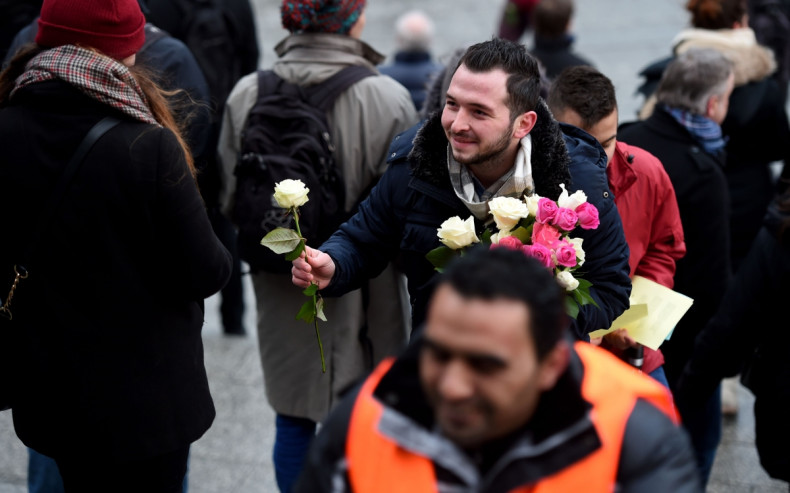 Refugees took to the streets of German cities to protest against violence and sexism in the wake of mass sexual assaults in Cologne on New Year's Eve. On Saturday night, refugees and migrants gathered outside the city's cathedral, where the attacks by a group of men described as of Arab and North African appearance took place, and delivered speeches condemning sexism and thanking the German people for taking them in.
"I am looking at all of you as a human being," one Syrian man said into the microphone in English. "Me as a Syrian. Me as a human being. I'm not afraid to say it loudly: Those criminals should be punished harshly by the German law," Deutsche Welle reported.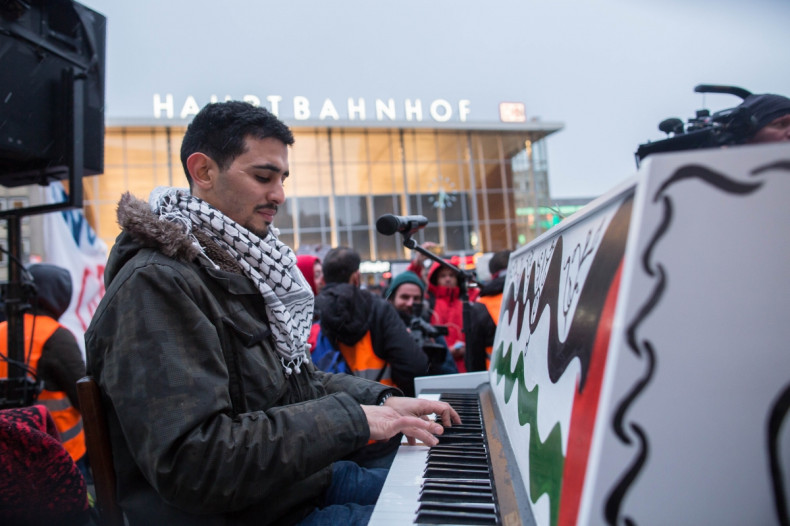 Refugees held aloft signs with the slogan #SyrerGegenSexismus (Syrians Against Sexism), with others posting pictures of themselves of Facebook and Twitter condemning the attacks. Other refugees handed out flowers and notes condemning the sexual attacks to women, while Syrian pianist Aeham Ahmad, winner of the Beethoven Prize, took part in the protest and played outside the city station.
An estimated 7,000 people also turned out for a rally in the southwestern city of Stuttgart condemning racism and sexism.
Protestant bishop Frank Otfried July told protesters: "Whether it's cowardly arson attacks on homes for asylum seekers, foreigners being chased or sexist violence, we are showing it the red card."
Earlier in the week, other smaller protests were held decrying the sexist attacks.
The protests follow a surge in anti-immigrant violence in the wake of the Cologne attacks, with vigilante groups targeting migrant men in Cologne, and protesters from the anti-immigrant Legida group destroying doner kebab restaurants and smashing shop windows in a protest last week.
The New Year's Eve attacks have sparked debate about German Chancellor Angela Merkel's policy of welcoming refugees fleeing the Syrian civil war to the country, with more than one million refugees and migrants having entered Germany in 2015.
The German government recently passed legislation making it easier for authorities to deport asylum seekers found guilty of serious crimes.