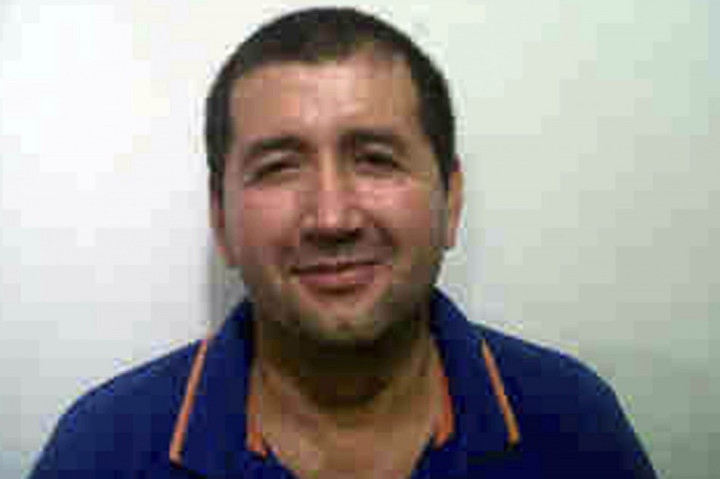 Colombia's most wanted drug trafficker 'El Loco', aka Daniel Barrera, has been arrested in Venezuela with the help of British and US intelligence agencies.
Barrera, whose nickname means "crazy", was captured making a phone call from a public callbox in the city of San Cristobal.
"One of the last great bosses has fallen. He was perhaps the most wanted drug lord in recent times," said Colombian president Juan Manuel Santos.
Across his two-decade career, Barrera had become one of world's leading cocaine producers and traffickers.
According to authorities his organisation smuggled about 10 tons of cocaine a month - the bulk of it to the US and Europe.
Barrera had tightened business relations with Mexico's powerful Sinaloa cartel and the paramilitary group Farc.
"He has dedicated 20 years to doing bad things to Colombia and the world, all types of crime, perverse alliances with paramilitaries, with the Farc," Santos said.
The US had put a $5m (£3m) bounty on his head on top of the $2.7m already placed by the Colombian government.
According to Colombian newspaper El Tiempo, Barrera was captured at the end of a four-month surveillance operation by the CIA, MI6, Colombian intelligence and Venezuelan forces.
Colombian police had started to move in on Barrera, arresting 36 members of his gang and seizing 21 aircraft and five tonnes of drugs.
El Loco was arrested by agents of the Venezuela Anti-Drug department. Hugo Chavez's government is deciding whether to extradite El Loco to the US, with whom it has a frosty relationship, or to Colombia, El Tiempo reported.
It was the third-high profile arrest of a Colombian drug lord in 12 months after the arrests of Los Rajostros drug cartel leaders Javier Antonio Calle Serna and Diego Perez Henao.
Another Colombian drug trafficker, "Cocaine Queen" Griselda Blanco, was recently shot dead in the city of Medellin.