Colombia is one step away from making same-sex marriages legal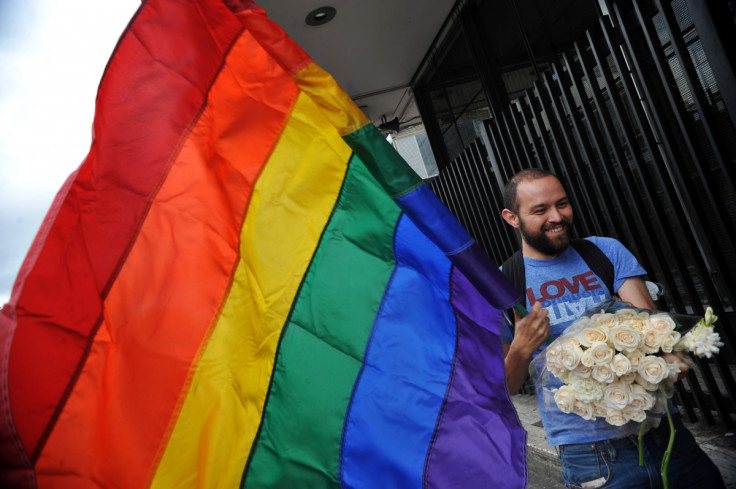 Colombia's highest court has taken a big step towards legalising same-sex marriages in the conservative Catholic country. On 7 April, the magistrates of the Constitutional Court voted six to three against a justice's proposed ruling that would have prevented notaries from registering marriages of same-sex couples.
"All human beings .... have the fundamental right to be married with no discrimination," magistrate Alberto Rojas who voted against the ruling said.
The Colombian legal system allows for gay couples to enter into civil unions, which offer many of the same rights and benefits of marriages like inheritance and pension. But the symbolic right to wed was still elusive to the community.
The Sun Daily reported a source from the court as saying, "The way is open for marriage between people of the same sex. It's almost a fact that equal marriage will be approved, but it is not accurate to say that it is valid from today."
The Constitutional Court, the highest one in the country, has been deliberating on the issue for a couple of months now and its ruling is being hailed as a big win for the gay community.
An additional ruling is expected in the coming weeks, which if passed will make same-sex marriages legal and add Colombia to the list of other South American countries like Brazil, Argentina and Uruguay, that have legalised it.
A previous court had ruled that same-sex couples should be recognised as families and in 2015 the court allowed gay couples to adopt children.
Following the ruling, Alejandro Ordoñez, Colombia's conservative inspector general, who has been a proponent against same-sex marriage, said that "marriage is no longer marriage and family is no longer family."
Congresswoman Angelica Lozano on the other hand celebrated the court's decision saying, "Today we've won our constitutional rights, now we need to fight on the streets and inside people's homes."
A number of Latin musicians celebrated the vote with posts on Twitter. Puerto Rican pop star Ricky Martin posted: "Love and equality win, Colombia says YES to same-sex marriage." Una Flor singer Juanes also tweeted: "Love is stronger than anything and should never have any chains on it. I am celebrating this news."
© Copyright IBTimes 2023. All rights reserved.