Haruka Weiser: Homeless teen Meechaiel Criner charged with murder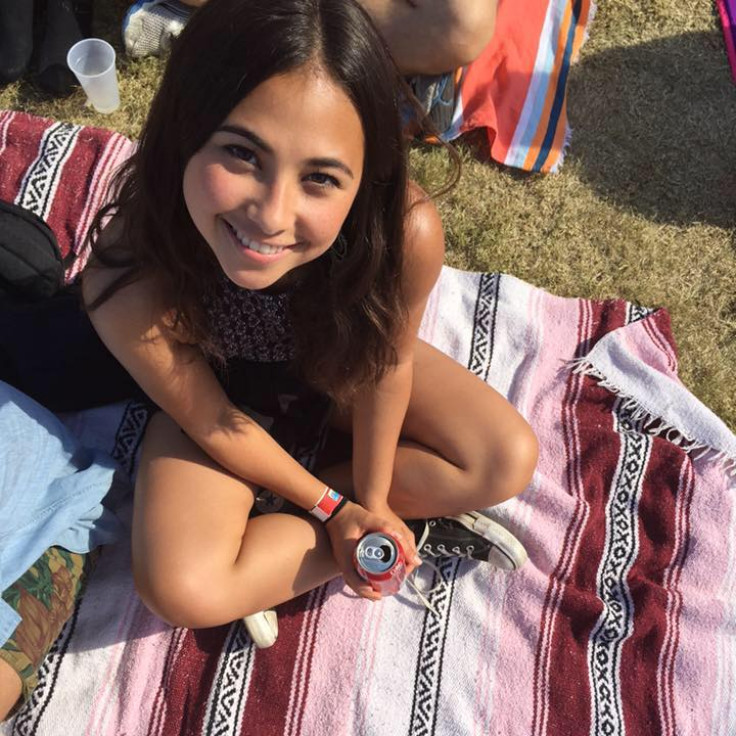 Police have arrested a homeless teenager in the Texas killing of dance student Haruka Weiser, 18, whose body was found in a creek running through the Austin campus. Meechaiel Criner, 17, is believed to be the "person of interest" police were seeking after being captured on surveillance footage walking with a red bike belonging to Weiser near the spot where her body was found.
A duffel bag and a laptop computer belonging to Weiser were later found in Criner's locker at a homeless shelter, according to Austin police. Criner, who was abandoned by his parents and raised in the foster system, is being held in the local Travis County jail in lieu of $1m (£700,000) bail, CBS News reported.
Days after Weiser was killed in the middle of a University of Texas campus, another young woman was attacked just steps from the library at the University of Wisconsin. The female student reported that three men held her down at knifepoint and sexually assaulted her in the heart of the campus next to the college library and a main student cafeteria at the University of Wisconsin in Madison. Both schools are the flagships and most prestigious public universities in their respective state systems.
No one has been arrested in the latest attack, and police are continuing to investigate. The victim, who has not been identified, did not know her attackers and was unable to provide a detailed description of the men.
Both campus attacks occurred in the late evening in areas that usually have lots of traffic.
Police at both universities have stepped up patrols and issued safety tips, including urging students not to walk alone at either campus and to immediately call police if they are frightened or see a troubling situation.
"I don't want our students to feel they need to be scared," Marck Lovicott a spokesman for campus police told WKOW-TV. "We are investigating. We will be increasing patrols in the area — doing whatever we can to make sure folks feel safer."
Federal investigators are arriving on the Madison campus to hold focus groups to discuss and probe sexual assault and harassment at the university. Officials opened an investigation of the university's handling of sexual violence reports after three complaints were filed with the federal Office of Civil Rights.
A number of universities are under investigation after complaints about how administrators handle accusations of sex assault and harassment. A number of colleges are in the midst of changing protocols.
April is Sexual Assault Awareness month in the US. Officials said Weiser was assaulted before she was killed, but have not provided any details.
Weiser's death was the first on-campus homicide since former Marine Charles Whitman climbed to the top of the bell tower at the University of Texas in 1966, and opened fire, killing 14 people and wounding scores of others. Before he climbed the tower Whitman also killed his wife and mother.
© Copyright IBTimes 2023. All rights reserved.