The bodies of the Chapecoense soccer team players and officials who died in a plane crash in Medellin, Colombia, were flown back to their homeland Brazil on Friday (2 December). Brazilian Air Force planes carrying the 64 bodies of their nationals are scheduled to reach the country early on Saturday (3 December) morning.
The funeral services will be held in Chapeco on Saturday — the football club's small farming hometown in southern Brazil. Brazilian President Michel Temer's office reportedly said he will attend a ceremony at the Chapeco airport following the arrival of the coffins.
About half the city's population, nearly 100,000 people, are expected to attend an open-air wake to be held at the team's stadium. Gianni Infantino, president of world soccer governing body Fifa, will also attend the ceremony to pay tributes to the team that died in the unfortunate crash just ahead of playing the coveted Copa Sudamericana final.
Seventy one people on board the flight died in the accident on 28 November, which is believed to have been caused after the plane ran out of fuel while landing, triggering an electrical failure. There were only six survivors, while four people who did not board the plane escaped the tragic accident. The victims also included five Bolivians and one Venezuelan national, whose remains were sent to their homelands on different flights.
Bolivian aviation authorities suspended the licence of LaMia airlines, the operator of the plane that was carrying the players, team officials and journalists for the finale.
Roger Pinto Molina, the father-in-law of the plane's pilot Miguel Quiroga, who also part owned the plane, apologised to the Brazilian people on Friday.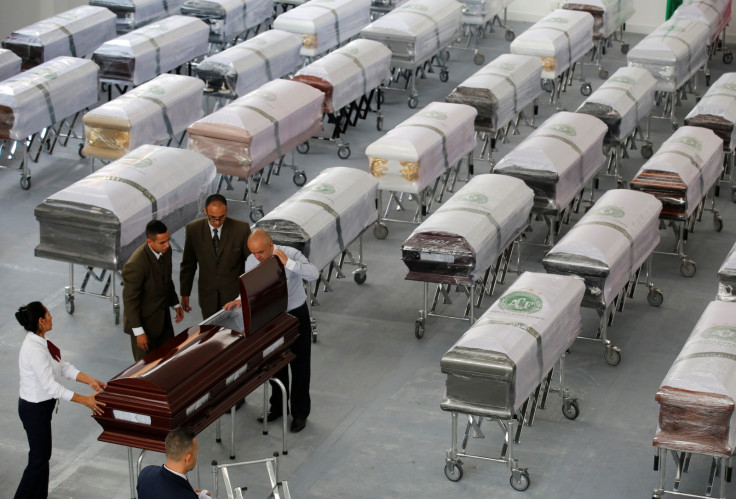 "We want to say to millions of Brazilians, especially the families, sons, parents and brothers in Chapeco that we are very sorry," Molina, a former Bolivian senator living in exile in Brazil, told GloboNews in an interview after reports emerged that the plane did not have the mandated additional fuel reserve, Reuters reported.
Declining to comment on the cause of the crash, he added: "The word sorry does not resolve anything, but we want to ask for pardon."
However, the apology is unlikely to pacify the anger among Brazilians who are still mourning the loss of their proud soccer team. People are criticising LaMia airlines for not following the standard procedures of refueling and carrying extra fuel for emergency situations.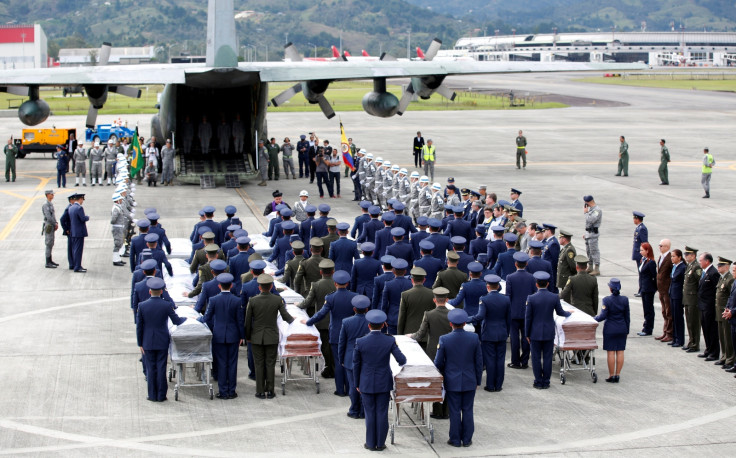 "It was 77 people's lives in the hands of one pilot. It was not just one family. It shocked the whole world, there is no doubt the company was wrong," Caroline Machado, 19, whose uncle Eduardo Preuss — one of the coaching staff, was killed in the crash, said. "We are very shaken," The Guardian quoted her as saying.
"This really was a tragedy, a tragedy like this happened because of pure irresponsibility. What he (Quiroga) did was mass murder," a pilot told the paper on conditions of anonymity.