Colton Haynes and floral designer Jeff Leatham tie the knot with Kris Jenner as officiant
The couple, who got engaged in March, celebrated their wedding with an open air party in Palm Springs.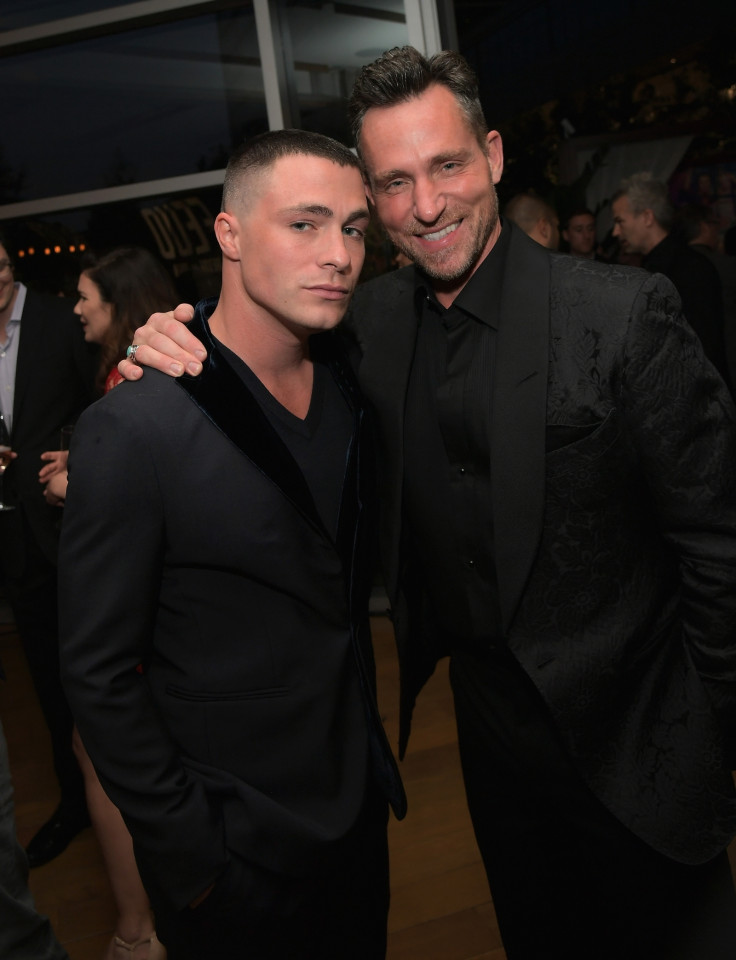 Colton Haynes and Jeff Leatham are finally married. The Teen Wolf actor and the floral designer tied the knot on 27 October with their longtime friend Kris Jenner officiating the ceremony.
Haynes, 29, and Leatham, 46 announced their engagement on Instagram in March and went on to celebrate their union in front of 120 guests at a hotel in Palm Springs, California.
"It's just amazing when you find someone who kind of teaches you to love yourself more," Haynes said in a People exclusive. "The really great thing about being with Jeff is that since we got together my relationships with my friends have gotten better, my family relationships have gotten better.
"When you learn to really love someone, it's completely life-changing. Now we have this beautiful life together and this epic journey ahead," he added.
With his eye for aesthetics, Leatham planned and designed most of the wedding himself and described it as a "Cher meets a Guns 'N Roses video". But more than the flowers and decorations, it's really about everyone coming together and everyone you love being with, in the same room. That was the most important thing for us," he told the entertainment magazine.
The open-air event was attended by numerous of the couple's industry friends, including Modern Family's Sofia Vergara and husband Joe Manganiello, Jesse Tyler Ferguson, Melanie Griffith, Lisa Rinna, Chelsea Clinton, Dylan O'Brien, Emily Rickards, Billie Lourd and Cheyenne Jackson.
The guests were requested to keep to a black-and-white dress code while in contrast, the venue was filled with red and green floral arrangements.
The night before their big day, Leatham shared a romantic photo on Instagram, expressing his excitement to exchange vows with Haynes. "I have the honour and great pleasure of Marrying this Amazing Human Being tomorrow - I love him to the moon and back and I am Blessed to soon call him my #Husband - One more sleep baby," he wrote alongside an image of the two posing for a selfie.