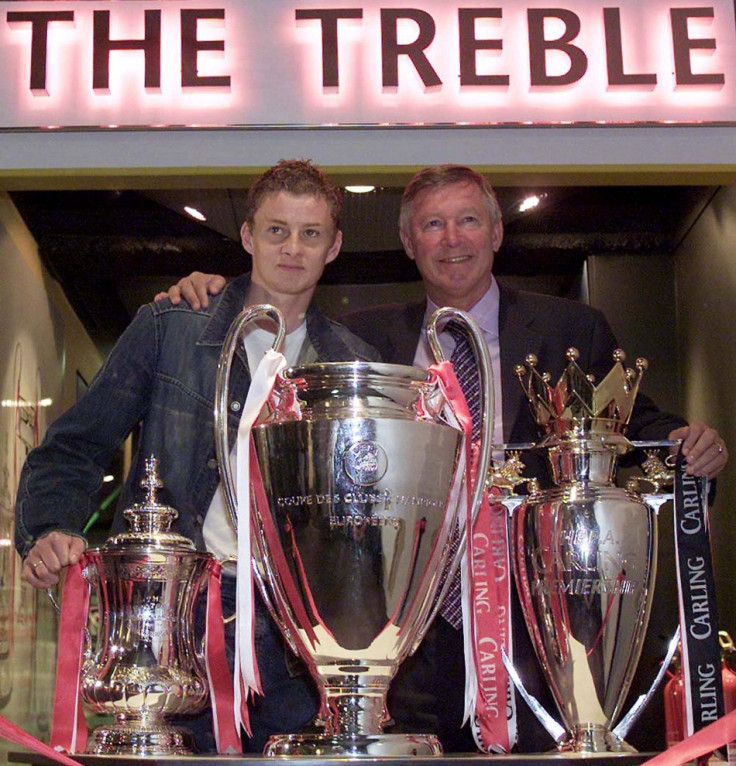 Manchester United will inevitably discuss the managerial credentials of Ole Gunnar Solskjaer when Sir Alex Ferguson decides to retire, according to the Norwegian's former Molde manager Age Hareide.
The Manchester United legend recently engineered Molde's first Tippeligaen title as manager of his former club and his growing reputation in the game has seen his name linked with a number of jobs in England, most notably Blackburn Rovers.
Hareide, who managed Solskjaer prior to the striker's move to Manchester United in 1996, suggests his compatriot deserves to be considered as a future boss at Old Trafford, intimating the player turned manager has all the tools to succeed at the highest level.
Sir Alex Ferguson is yet to give an indication of when he intends to step down from his post at Manchester United, but the likes of Jose Mourinho, Pep Guardiola and David Moyes are just a few of the names being mentioned as possible successors to the most decorated manager in British football history.
The aforementioned Age suggests Solskjaer's achievements at Molde merit his inclusion alongside the likes of Jose Mourinho in any potential shortlist for the Manchester United post.
"What Ole Gunnar has achieved in his first season as Molde manager is no surprise," Age told the Manchester Evening News. "Neither is it a surprise that he is being linked with top jobs in England and, of course, his name will come up when Manchester United's future is debated."
"It is a very big step from being a manager in Norway to managing a club in the Premier League in England like Manchester United. It is also a long way to fall if it doesn't work out when you get there. If it doesn't work out when you take that prime post then it is extremely hard to build your CV back up again.
"It is all about timing really. You have to pick the right moment to take on a new challenge. And let's be honest, Ole certainly knew about timing when he was a player!
While happy to champion Solskjaer as a future Manchester United manager in the making, Age intimates the Norwegian would perhaps prefer to have another job prior to a possible stint at Old Trafford.
"I think he is a man made for the big occasion and the big stage. I think, ideally, there would be an interim step between Molde and Manchester United because of that enormous leap from one job to the other." Age continued. "However, there is also a part of me that says if anyone can make that jump then it is Solskjaer."
Age was Solskjaer's manager at Molde when Manchester United signed the striker in 1996 and although it was inevitably a huge step up in class, Age intimates the 1999 Champions League hero was always going to be ready for the transfer.
The current Viking FK manager and former Manchester City defender admits Sir Alex Ferguson has regularly called him up to ask about young players from Norway and their suitability for Manchester United, and the 58-year-old claims very few have received the kind of endorsement that he offered for Solskjaer.
"Moving from Norway to Manchester as a player was a massive step for him but I was convinced he could do it." Age said. "When I was manager of Molde, and since then too, Sir Alex Ferguson has rung me many times asking if such and such a player would be able to make it in the Premier League.
"There have been many I have had to advise him that they wouldn't.
"However, when he (Manchester United boss Sir Alex Ferguson) rang about Ole I had no hesitation in saying yes he could do it. He has the mental attitude and ability to adjust very quickly to a new level."