It was the reunion no one ever thought would happen, but for one night only the original cast of Love Actually reunited in a 10-minute sketch for Comic Relief.
Touted as the highlight of Red Nose Day, expectations were high as fans of the Richard Curtis movie tuned in to see what had become of the much-loved characters 13 years after the original film.
In the one-off special, Red Nose Day Actually, Keira Knightley and Chiwetel Ejiofor revealed that their characters Juliet and Peter are still very much together as their marriage proved the test of time.
Things were very different for Mark, played by Andrew Lincoln, who memorably turned up at Peter and Juliet's house to profess his undying and unrequited love to Juliet with a series of placards declaring : "To me you are perfect."
Happily he had given up his creepy obsession over Juliet and found his own love story, with none other than Kate Moss.
After finding an unlikely love in the corridors of power, Hugh Grant and Martine McCutcheon's Love Actually characters Natalie and David had made it official. The former tea lady had married the PM who was still doing his dodgy dancing around number 10.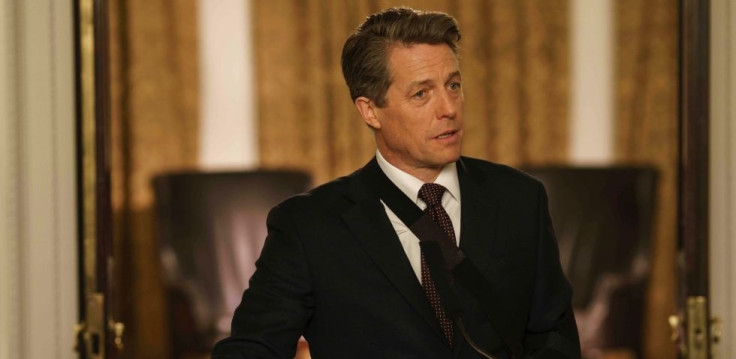 This time the PM was busting some moves to Hotline Bling, but his dance routines seemed to have taken a toll on his ageing bones as he took a tumble.
And who can forget the father-son duo of widower Daniel and Sam, played by Liam Neeson and Thomas Brodie-Sangster? While the Taken actor had barely aged, Sam is now all grown up and handsome.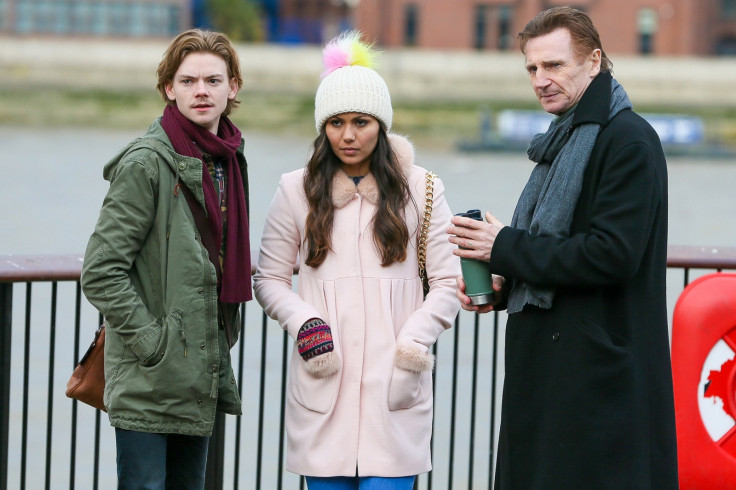 After he famously embarked on a mission to woo his childhood love Joanna, it seems that 13 years later he had won her over as she made the trip from New York to London to ask Daniel for his son's hand in marriage.
Colin Firth, who played heartbroken writer Jamie, who found love with his Portuguese housekeeper Aurélia, was back too. And while the pair had overcome a language barrier to find love and now have a growing brood of multi-lingual kids, we discovered that Jamie's Portuguese needed some work as he confuses her announcement that she is pregnant with the evening's dinner menu.
Bill Nighy, who plays aging rocker Billy Mack, was back with another song, this time a cover of the ZZ Top classic Give Me All Your Lovin'.
"Yes, but this time we've changed the lyrics to Give Me All Your Money," in aid of Comic Relief, he explained.
Meanwhile, Rowan Atkinson's overzealous store assistant had swapped the jewellery counter to sell red noses (of course) elaborately wrapped.
With all their stories now told, it was left to the PM to answer the all-important question of whether love, actually, is still all around us.
"I am still optimistic," he explained. "The power of good finally wins.
"Times for many people have got harder. And people are nervous. But wherever you see tragedy you see bravery. Wherever you see ordinary people in need, you see extraordinary people come to their aid.
"It's not just romantic love that is all around," he concluded. "Most people still, everyday, everywhere have enough love in their heart to help."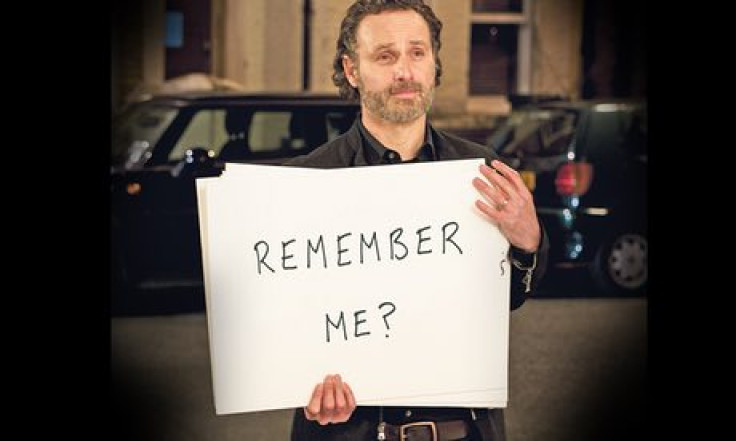 Following a trying week for the British public, Grant's heartwarming speech seemed to resonate with viewers who suggested that PM Theresa May's speechwriter could learn a thing or two from him.
The brains behind the special, Curtis, co-founded Comic Relief with Sir Lenny Henry in 1985. While Curtis had earlier expressed his doubts about revisiting his "slightly chaotic 'All I Want for Christmas' Christmas film" fans were in no doubt as millions tuned into see what had become of the cast.
Trending on Twitter, everyone was agreed that the mini-sequel was worth the wait as it was met with widespread praise and delight, and hopefully a lot of donations for Comic Relief.
To donate to Comic Relief, visit bbc.co.uk/rednoseday, or phone 03457 910910. To donate £10 via text, text 'YES' to 70210, or to donate £20 text 'YES' to 70220.