Professor Stephen Hawking is recognised the world over by his unmistakable computerised voice, but in a sketch for Comic Relief the celebrated physicist announced he was on the hunt for a new voice "upgrade."
"I felt it was time for a voice upgrade so I asked Comic Relief to help me out," explained Hawking.
The hilarious Red Nose Day stunt saw him audition a litany of willing actors including Rebel Wilson, Liam Neeson, Gordon Ramsey, Kylie Minogue, Simon Cowell, Geri Halliwell, Anna Kendrick, Gordon Ramsey and Eddie Redmayne.
One by one they each demonstrated their particular credentials that rendered their voice - at least in their opinion - most suited to the world renowned scientist.
The Theory of Everything star Redmayne clearly felt he was frontrunner for the job, having won an Oscar for his portrayal of Hawking in the film which chronicled the scientist's life.
" We have history, Stephen," he explained, before adding that he would expect a higher fee for revisiting the character.
"So what is it, like a sequel? If they want me to go through that again, they're going to have to pay me a shedload of cash."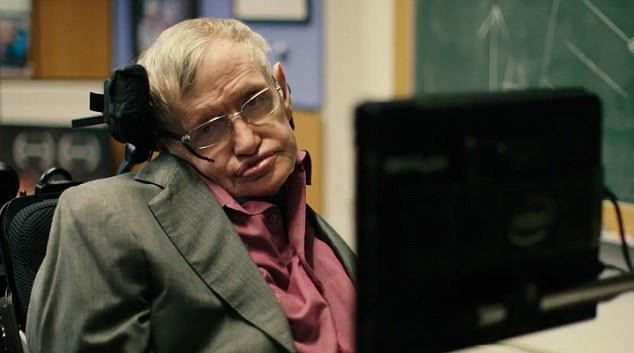 Felicity Jones, who portrayed Hawking's wife in the film, felt certain she could trump her former co-star. "Honestly, I loved being in that film about you. And I know Eddie did a really good job, but I could have played you so much better."
Then she added: "Star Wars, Stephen. It doesn't get more Physics'y than that."
She was facing competition from her co-star John Boyega. "I think I 'm the best person for the job," he boasted. "You talk about space. I've lived it."
"Wowsers!" was Hawking's reply.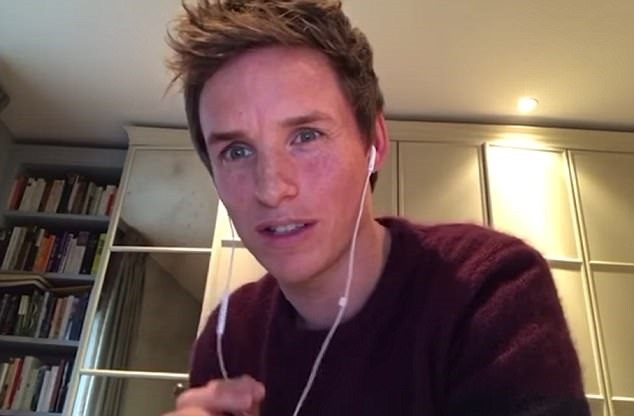 With his husky baritone, Liam Neeson clearly has the voice and the Irish star wasn't shy about selling himself: "Stephen, it has to be me. Listen to my voice. It's deep. It's sexy. Its got a tinge of physics."
In a bid to win the role he even resorted to reciting a few lines from Taken, much to Anna Kendrick's dismay. "Did Liam do the phone call thing? Really."
Celebrity chef Gordon Ramsey suggested he was a strong contender for the role of a lifetime. Launching into a characteristically expletive-laden audition he insisted: "Come on. Who's got a better, soothing, calming voice than I've go?. You'd be f***ing crazy not to pick me."
Hawking was not convinced. "I don't think anyone would take me f***ing seriously if I sounded like that," he replied.
While Simon Cowell's audition was met with a resounding "no" from Hawking, pop princess Kylie Minogue worked her charm as she demonstrated how her entire music career was dedicated to a study of science.
"I'm a science addict," she said. "All of my songs are about it. Spinning around ... its about centrifugal force."
Hawking's reaction varied from disbelief to incredulity as he watched the desperate auditions. "I probably shouldn't have bothered as these celebrities are a right bunch of jokers," he said.
It appears however, he did finally find a voice to his liking, Mail Online reports. Unveiling the new sound of Stephen Hawking - in honour of Red Nose Day - he revealed the unmistakable cockney tones of none other than Sir Michael Caine.
"I'm pretty happy with my new voice. I think it'll give my lectures a bit more oomph," said Hawking.
Hawking has been known to make comic guest appearances on TV shows such as The Simpsons and The Big Bang Theory.
To donate to Comic Relief, visit bbc.co.uk/rednoseday, or phone 03457 910910. To donate £10 via text, text 'YES' to 70210, or to donate £20 text 'YES' to 70220.