The mayoralty of Paris is hosting a day of events to highlight discrimination against fat people.
Communist Helene Bidard wants to stamp out "grossophobia", or sizeism, from the famously image-conscious city. She hopes that a City Hall event on 15 December will go some way towards achieving this.
A recent book by French writer Gabrielle Deydier, You're Not Born Fat, has forced the nation to re-examine its attitudes towards body shape and weight.
Deydier claims to have lost her job as a teaching assistant because of her inability to lose weight – her employers said it showed she wasn't "motivated".
"Grossophobia is the last discrimination that is tolerated in our society," said deputy mayor Bidard, who is responsible for promoting gender equality in Paris.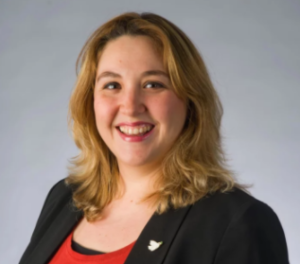 "In France, it's not even recognised as a subject," she added. "I want to work on the issue of discrimination by the criterion of physical appearance."
A recent study found that 8% of unemployed people in France believe they have been discriminated against on the basis of the way they look.
Friday's event, entitled "Grossophobia, stop!" will feature two round table discussions, a plus-size fashion show and a screening of several short films concerning the plight of larger people in the French capital.
Bidard, who has been planning the event for a year, will also announce policy recommendations to help fight sizeism through the legislature.
The left-winger told Buzzfeed France she wants "bring this subject out of the closet", adding: "We really seek empowerment and want to make the media take notice.
"For to happen, women and politicians must realize that there is a real issue here, one that affects a lot of people, and that they can not continue to act as if these people are completely invisible from the political scene."
Obesity in France has increasingly been recognised as a major health issue in recent years. Some 60% of people are overweight, compared with 63% i the UK, according to the World Health Organisation.