Four men who conspired to murder a man by shooting him with a sawn-off shotgun through a letterbox have been sentenced to a combined total of 100 years in prison.
The shooting took place in Watford, Greater London, in December last year. The victim, who was not their intended target, suffered severe leg wounds after the shot ricocheted off the metal letter-box flap.
The man, who spent three and a half weeks in hospital and still suffers constant pain, had been staying in the house temporarily.
Each of the conspirators has been sentenced to 25 years in prison.
They are: Anthony McLaughlin, 27 of Croxley Green, Hertfordshire; Leon Usher, 39 of Barton-le-Clay; Christopher Kerr, 31 of Wyvill Road, Brixton; and Wayne Holness, 23, of Cheltenham Road, Peckham.
The Met's Trident unit analysed mobile phone communications and found that Kerr and Holness had travelled from London to Hertfordshire to carry out the shooting on the evening of 1 December 2016.
Throughout the evening, they were in contact with McLaughlin and Usher, who helped plan and arrange the shooting.
"These four men conspired together to organise the shooting and attempted murder of a man through the cowardly use of a shotgun pushed through a letterbox," DC Martin Reader said.
"Had it not been for the fact the victim was standing slightly to the side of the front door, this would have resulted in a fatality."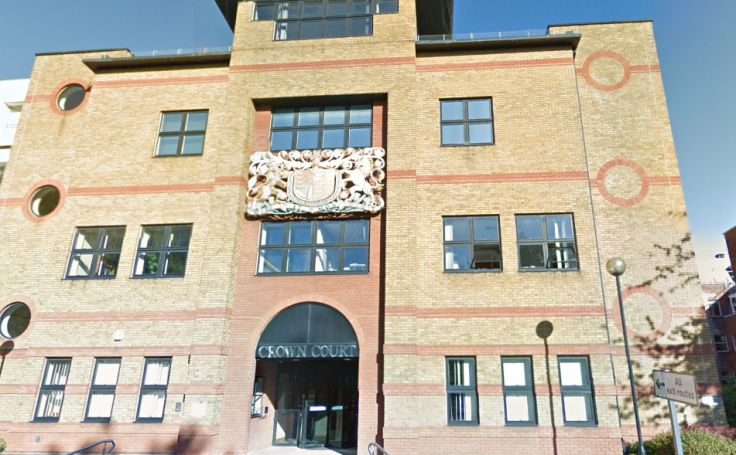 The day after the shooting, Trident officers carried out an intelligence-led search warrant at an address on John Street in Croydon.
Officers also searched a Ford Fiesta registered at the address, and discovered a sawn-off shotgun as well as seven rounds of ammunition and a bag of cannabis.
The shotgun and cartridges found in the car were later examined by a firearms specialist and, although it was not possible to determine definitively whether it was the gun used in the shooting, it was the prosecution case that there was an "overwhelming probability" it was the gun.
The four men were found guilty of conspiracy to murder after a 10-week trial at St Albans Crown Court.