A man who fled to Syria to join the Islamic State (Isis) terror group has been identified as an affluent lawyer from Birmingham.
The man, known by his nom de guerre Abu Adam Al-Britani, has been fighting with the group in the town of Raqqa for the past two years. Investigations into his identity began after he posted a 72-minute-long video on encrypted messaging app Telegram, in which he complained about air strikes carried out by a US-led coalition.
In the video posted in September, Al-Britani explained he had moved to Raqqa as he was hated life in the UK.
However, he explained he was not the typical disenfranchised person who found in Isis an outlet for their frustration and anger.
"I made more money in one day than most of you made in a month," he said. "I was not a loser... I had a Porsche, I was doing very well in my life... I was looking forward to saving up to buy a villa and a Lamborghini."
Although the fighter did not disclose his real name, the Mail Online identified him as a 39-year-old married man who worked as a barrister in London and as a lawyer specialising in immigration in Birmingham.
Neighbours in Birmingham claimed the former lawyer had been convicted for drink-driving and had tried to convince people around him to join him "in the jihad". However, others described him as a "lovely man" and an example for the local community.
IBTimes UK could not independently verify the identity of the man as claimed by Mail Online.
Battle for Raqqa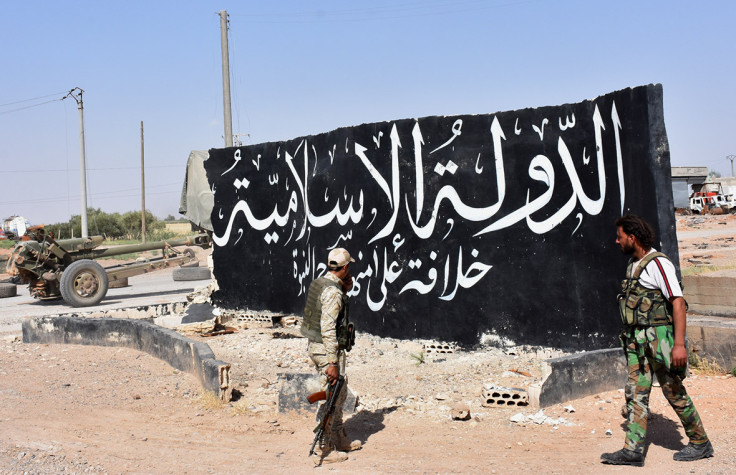 Isis raided Raqqa in 2014, turning it into the de-facto Syrian capital of its self-declared Islamic Caliphate.
The group is progressively losing territories as the Syrian Democratic Forces (SDF) – an alliance of Kurdish and Arab militias supported by the US-led coalition – started a campaign to recapture the Isis stronghold.
It is believed there are between 300 and 400 Isis fighters left in Raqqa – the scene of some of the terror group's most appalling atrocities.
Al-Britani said in the video that destruction following air strikes meant that corpses were rotting on the streets of the besieged town, where "dogs, cats consum[ed] dead human flesh".
"There are some cats which have become so fat because they have been eating dead human flesh.
"There's dogs which are forming packs, getting brave, and they see humans and they start barking at them because dogs are pack animals. Their instincts are coming back."
The fighter added he did not regret his decision to travel to Syria.
He also tried to justify the fact that Isis captured and enslaved women from the Yazidi ethno-religious minority group and claimed dozens of civilians have been killed in air strikes conducted by the coalition.
In June, UN war crimes investigator claimed the US-led coalition in Raqqa was causing a "staggering loss of life". The coalition said it takes every precaution to avoid civilian casualties, but it also admitted that 6,324 civilians have been killed in air strikes since in 2014, AFP said.