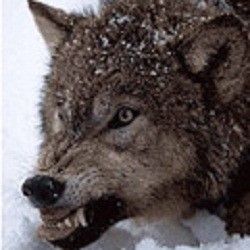 The Health Protection Agency (HPA) has detected a confirmed case of rabies in London. A Briton who was bitten by a dog and infected with rabies in South Asia is receiving treatment in a hospital.
HPA researchers claim that there is no risk to the general public in the hospital because the disease is usually transmitted from dog to human and there is no case of human-to-human spread.
"It is important to stress that there is no risk to the general public as a result of this case or to patients and visitors at the hospital where the patient is receiving treatment," said Dr Brian McCloskey, Director at the Health Protection Agency, in a statement. "Despite there being tens of thousands of rabies cases each year worldwide, there have been no documented laboratory confirmed cases of human-to-human spread. Therefore the risk to other humans or animals from a patient with rabies is considered negligible."
HPA officials have taken every possible precaution. They have requested the family members and health care staff who had close contact with the patient to take vaccination.
"However, to take every possible precaution, family members and healthcare staff who had close contact with the patient since they became unwell - which is when they are infectious - have been assessed and offered vaccination if appropriate," said McCloskey.
Rabies is an acute viral infection which is extremely rare in the United Kingdom. Since 2000, only four cases of human rabies have been identified, all acquired from dogs abroad.
Experts claim that it is essential to get health advice if you are travelling to countries where rabies is common or if you know you will be working with animals. Talk to your doctor or nurse about whether or not a rabies vaccine is appropriate before you travel.
"All travellers to a rabies-endemic country should avoid contact with cats, dogs and other animals wherever possible as you cannot be certain that there is no risk. If you are bitten, scratched, or licked by a warm blooded animal you must take immediate action and wash the wound or site of exposure (eg mucous membrane) with plenty of soap and water. Seek medical advice without delay even if you have been previously vaccinated," said Professor David Brown, a rabies expert at the Health Protection Agency, in a statement.
"Rabies vaccine is extremely effective at preventing rabies if you are bitten even when this is given some time after an exposure. If you do not seek medical treatment while abroad, you should still seek it when you come home," he added.
Rabies transmission is usually through saliva from the bite of an infected animal with dogs being the main transmitter of rabies to humans. Worldwide it is estimated that the annual number of human rabies is in excess of 55,000 with most in developing countries, particularly south and South-East Asia.
Rabies affects the central nervous system and initial symptoms can include anxiety, headaches and fever; later the effects on the central nervous system intensify. There are spasms of the swallowing muscles making it difficult or impossible for patients to drink (hydrophobia), and respiratory failure sets in, according to HPA report.