Confucius Peace Prize 2015: China gives top award to Zimbabwe president Robert Mugabe
Confucius Peace Prize awarded to Robert Mugabe despite human rights record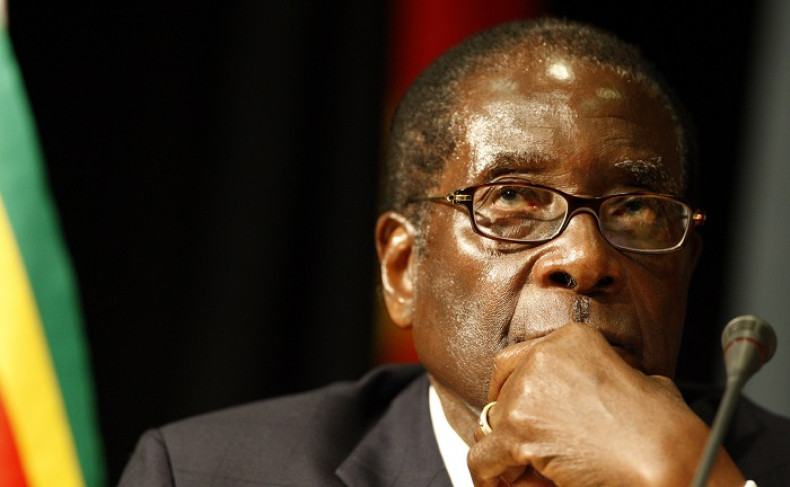 Zimbabwe's controversial president, Robert Mugabe, has been awarded China's Confucius Peace Prize, despite widespread accusations of war crimes and human rights violations. The 91-year-old is Africa's oldest leader and has been in power for almost three decades.
Local media in Zimbabwean capital Harare reported Mugabe had been awarded the prize for "overcoming a number of difficulties" and "contributing to building the government, economy and order in the country while continuing to work at the age of 91 actively for African peace".
The president has often been criticised over allegations of corruption and his poor record on human rights. He is blamed for a series of massacres in the 1980s and 1990s in which tens of thousands of civilians and opposition soldiers were killed.
More recently, elections in Zimbabwe have been marred by violence and intimidation, which led to the main opposition candidate, Morgan Tsvangirai, withdrawing from a second round of voting in the face of attacks on his supporters by members of Mugabe's Zanu-PF party.
China's Confucius Prize was launched in 2010 as a reaction to the Nobel Peace Prize being given to Chinese dissident Liu Xiaobo, who had been jailed for 11 years for co-authoring the Charter 08 petition that called for legal and democratic freedom in China.
The 2015 award comes as Chinese President Xi Jinping visits the UK to meet with Prime Minister David Cameron and promote trade between Britain and China. During a press conference in London, Xi admitted there was "room for improvement" in his country regarding human rights issues.
But the awarding of the prize to Mugabe will raise eyebrows given the serious questions over his human rights record. He has described homosexuals as "worse than pigs and dogs" and in 2013 compared himself to Hitler during a state funeral of one of his cabinet members.
He said: "I am still the Hitler of the time. This Hitler has only one objective, justice for his own people, sovereignty for his people, recognition of the independence of his people, and their right to their resources. If that is Hitler, then let me be a Hitler tenfold. Ten times, that is what we stand for."
NGOs including Amnesty International and Human Rights Watch (HRW) have warned Mugabe continues to violate human rights, despite the implementation of a new constitution in 2013. The document guarantees, among other things, freedom of speech, freedom of association, rights for lesbian, gay, bisexual and transgender (LGBT) people, and the creation of a Zimbabwe Human Rights Commission (ZHRC).
Former Cuban leader Fidel Castro was awarded the prize in 2014 for "his important contributions" to achieve world peace. Other previous winners include Russian President Vladimir Putin and former UN secretary-general Kofi Annan.
The latest Confucius prize was awarded days after the Tunisian National Dialogue Quartet received the Nobel Peace Prize for its "decisive contribution to the building of a pluralistic democracy in Tunisia".