Congolese mother-of-nine and nephew shot dead in London were 'accidental targets'
Two men arrested on suspicion of murder of Annie Besala Ekofo, 53, and Bervil Kalikaka-Ekofo, 21.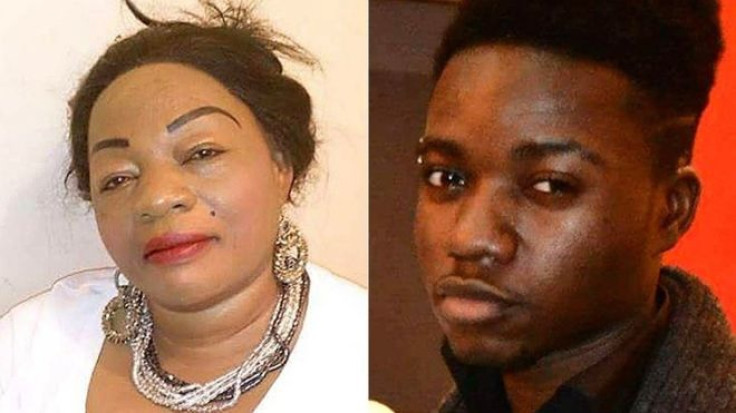 Two men have been arrested on suspicion of murder after a Congolese mother-of-nine and her nephew were shot dead at a home in north London last week. Annie Besala Ekofo, 53, and Bervil Kalikaka-Ekofo, 21, were killed after bullets rang out in Elmhurst Crescent, East Finchley.
A 20-year-old man was arrested in the early hours of Saturday, 17 September and has subsequently been released on bail to a date in late October.
A second man, 24, was arrested on Sunday (18 September) is currently in custody at a north London police station.
Four other people, including a child, who were also inside the address at the time were not harmed.
Police earlier said there is no evidence to suggest the victims were the intended targets of the shooting, adding that one line of enquiry will explore if there is any evidence to suggest that anyone else associated with the address was.
Family members broke down in tears upon learning Annie and Bervil had been killed. One of Annie's son's said: "Don't say my mum is dead," after being told of her fate. "My mum is dead?" he continued before shouting "No!"
Detective Chief Inspector Andrew Partridge from the Met's Homicide and Major Crime Command said: "Specially trained detectives have been deployed to the family and are providing support to them at this undoubtedly difficult time. Understandably, they are devastated by the loss of not one, but two members of their family.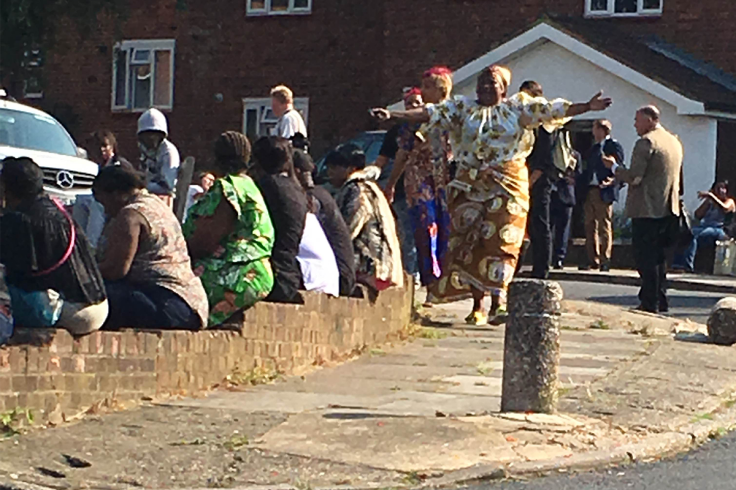 "The investigation continues at a fast pace and we have already spoken to a number of people who have come forward and provided useful information to the investigation. I would like to thank those witnesses, and reiterate my previous appeal for anyone who is yet to speak to us to do so as soon as possible.
"Whilst the murders took place early in the morning, I am confident that there would have been people up and about, getting ready for work and school. It is possible that someone may have noticed a stranger on the estate, or a vehicle that is not usually there. It may have seemed unimportant at the time, but could be vital in leading us to the person or persons who committed these brutal murders."
Annie Besala Ekofo Tribute - statement from the Efey family:
"She was a wonderful and loving mother and wife, always smiling, never turned anyone away from her home, a mother to all and loved by her family and friends deeply. A glue that kept everyone together. A daughter, a wife, a sister, a grandma, an aunty, a cousin, a best friend, a voice that was always a comfort even in the hardest situations, she has been taken away from us so suddenly and brutally. A void has been left in so many lives that will never be filled. The family would like there privacy to mourn her in peace. Thank you."
Bervil Kalikaka-Ekofo Tribute - statement from Bervil's mother Maymie Botamba Chantelle:
"Dearest son to Ms Maymie Botamba Chantelle, was born in north Middlesex hospital on 10 November 1994 and was studying psychology in the University of West London. He tried hard to achieve everything he believed he was destined for; he was devoted to following his dreams and remained on the right path. Bervil was a bright, intelligent young man; he was always making people laugh. He was very creative and was in love with music, photography and art.
"He was always rapping and singing to himself, he was the life of the party everywhere he went, he knew how to light up a room with his colourful character and funny jokes. He was a great son, cousin, nephew, brother and friend always caring for those around him and never failed to make anyone smile or be there for them in times of need. His character and soul was beyond comparison, and it goes without a doubt that he will be truly and deeply missed by his family.
"It's such a heartbreaking thing to go through as a mother and I wouldn't wish this pain on anyone. Bervil was a best friend I can never replace, he was always by my side even as an adult he was a mummy's boy. He loved taking pictures, he loved to have a genuine good time with his friends and was even in a group called "Dream xxvi" and went by the name "Knight Vercetti".
"We hope with God in each step we will be able to find strength to cope with this but it will never be forgotten, these scars may never heal in my heart but my love for you will never die, I will always remember you as my best friend and the most beautiful soul I have ever had the pleasure to encounter. All I have now are the memories you left in my heart and the sound of your laughter after saying something sarcastically funny.
"His memory will live on with everyone he's shared even a single memory with, anyone who has ever encountered Bervil. May his soul rest in peace in his words "if I die, know my dreams still fly". We love you forever son, brother; best friend Bervil Ekofo/Knight Vercetti."
© Copyright IBTimes 2023. All rights reserved.