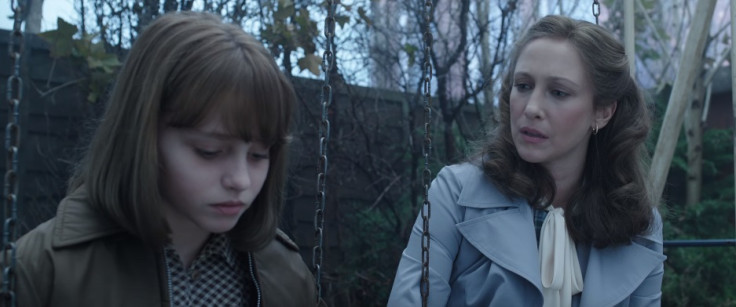 Just like James Wan's first instalment in The Conjuring series, the sequel too, bases itself around a real-life case file from the careers of American paranormal investigators, Ed and Lorraine Warren. Now, ahead of the eagerly anticipated film's release in June 2016, Warner Bros. Pictures has announced a new featurette that delves into the actual events behind the movie's Enfield Poltergeist plot.
The video begins with an interview with Janet Hodgson (now Winter) as she looked back on her family's upbringing in Enfield, England in the late 1970s. "We were a very close knit family. We was good children," she tells the camera in the clip. "We had no history of the house, before the happenings."
Professed clairvoyant Lorraine Warren is also one of the featurette's interviewees, remembering how it was her late husband Ed's decision to go across the pond and help the Hodgson family get to the bottom of the odd goings on in there house at the time.
Labelled 'the strange happenings of Enfield,' both the media and the Hodgson's neighbourhood, the 'haunting' included furniture reportedly moving on its own, random knocking noises on the walls and in the end, assumed demonic possession.
Most chillingly, the video also features actual recordings taken by the Warrens during their investigation of Janet, who was only 11-years old at the time. In the voice clips, she sounds as if she is speaking with a male voice, much older than her real self and can be heard speaking another language.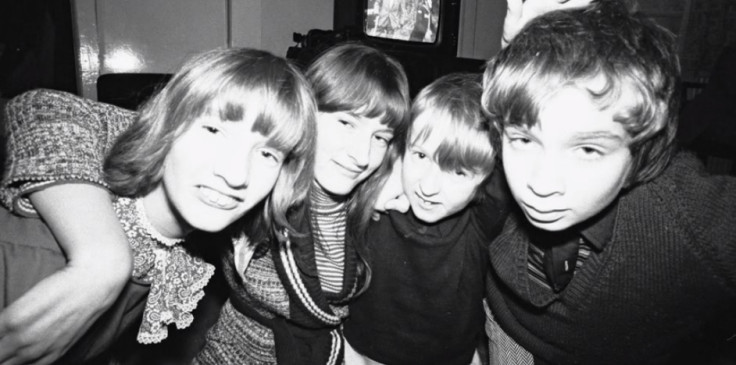 Writer-turned-director James Wan also pops up, familiarly admitting that out of all of the Warrens' cases, what happened in Enfield was one of the their most interesting ones. In their time working, the Warrens investigated several high-profile cases in addition to this one, including the Perron's family haunting, which was the basis of the 2013 movie and the infamous 1976 Amityville Horror murders.
Both Patrick Wilson and Vera Farmiga are seen in the clip and will reprise their roles on screen as the Warrens. British actors Maria Doyle Kennedy (Sing Street, Orphan Black), Frances O'Connor (Mr Selfridge) and David Thewlis (Harry Potter) also star.
For more entertainment news follow A-List on Twitter @Alistinsider