Connected gun lets anyone see what or who you are shooting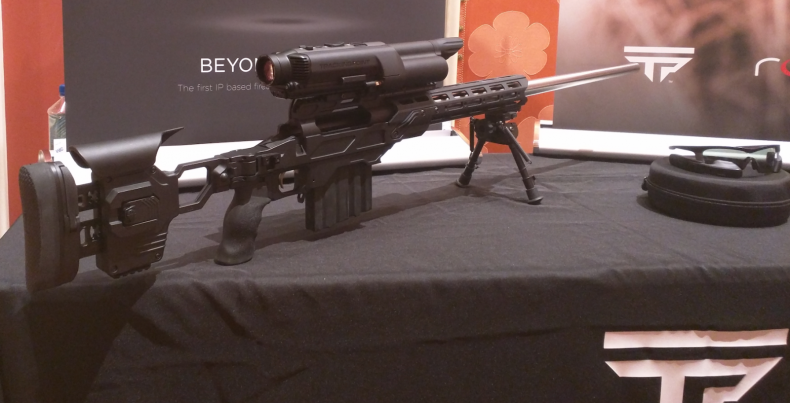 What could be better than a precision-engineered gun that "allows even novice shooters to make mile-long shots with greater precision than the most skilled marksmen in the world"? Simple, a gun that also had its own smartphone app to allow anyone watch live just what you are shooting.
That is what is on show in Las Vegas at the Consumer Electronics with TrackingPoint, a Texas-based startup which has build huge guns to help regular people make those shots you normally only see in films.
Now the company has announced an iOS and Android app called ShotView which will allow your family and friends to share in the unique experience of you shooting something by letting you live stream video footage from your firearm to anyone, anywhere around the world.
"Hunting and shooting sports are now part of the web fabric. With this new technology, friends and family are virtually transported and immersed in exotic and exciting hunts," Danielle Hambleton, TrackingPoint's vice president of marketing said in a press release. "Hunters can now share the thrill of the stalk and the excitement of victory in real-time."
TrackingPoint is fully embracing the trend of Internet of Things which is dominating CES in 2015, and even references Cisco research in its press release which says that more than 99% of things in the physical world are still not connected to the Internet.
"We wholeheartedly embrace Cisco's vision for the Internet of Everything," says Hambleton. "Our exceptional long-range hunting technology combined with Cisco's foresight will vastly enrich the world of hunting and shooting sports."
Vann Hasty, TrackingPoint's vice president of engineering, seems to think that connecting a gun to the internet is just the beginning: "Now that the firearm is networked, the sky is the limit."