Samsung's utopian vision of the Internet of Things connected future is severely flawed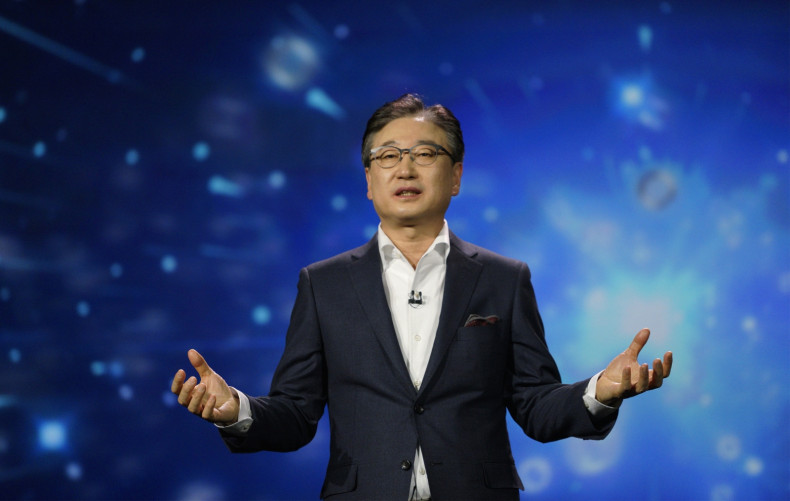 Breathlessly billed by many as Samsung's big play for the burgeoning Internet of Things market, the company's utopian vision of a connected future presented at the Consumer Electronics Show (CES) was simplistic, flawed and ultimately unworkable.
There is little doubt that the Internet of Things (IoT) is the theme of CES this year but the vision outlined by Samsung during the opening keynote - entitled Unlocking the Infinite Possibilities of IoT - was simply baffling and left onlookers with more questions than answers.
Samsung president and CEO BK Yoon took to the stage in Las Vegas and spoke in awed tones about a utopian future where your TV automatically turns on in when you wake up in the morning to give you personalised information about the day ahead. Or where the music you are listening to on your headphones automatically transfers to your wireless speakers as you walk in the front door.
Yoon said that technology such as this "is not science fiction any more, it is science fact. The age of the Internet of Things has already started." This technology will actually be coming from Samsung before the end of 2015.
Samsung open for business
Yoon spoke about the need to make it about the person and not the thing, to relay the message that this technology has real world benefits - using the example of how you will be able to tell if your wine cellar is running low.
Samsung said it would be an open partner with anyone looking to connect to its devices, and was going to invest $100m in 2015 to aid the developer community creating apps for connected devices. Yoon added that by 2020, every single one of Samsung's products would be connected - and considering it sold 665 million products in 2014, that is a sizeable amount.
Yoon rolled out executives from Jawbone and BMW to speak about the possibilities of a connected future, as well a the founder of SmartThing Alex Hawkinson, a company Samsung bought last year. Unsurprisingly, all were as enthusiastic about IoT and the future as Yoon.
"On the cusp of an economic transformation"
Samsung even produced Jeremy Rifkin, the president of the Foundation on Economic Trend, who apparently thinks about IoT a lot. Rifkin said - without a hint of irony - that "we are on the cusp of a great economic transformation. The rise of the IoT is going to improve the lives of billions of people."
Yoon ended his keynote almost as if he was about to shed tears. With bombastic music playing in the background Yoon spoke as if delivering an address to soldiers going into battle. "What we are holding in our hands are infinite possibilities. Now it is up to us to unlock them."
The keynote closed to rousing applause - presumably from the many Samsung employees in the room - but left me, and many others, wondering exactly what we had just witnessed.
The company sent a press release to accompany the keynote to emphasise the message. The problem is that the message is so vague it is barely there at all.
Challenges
"The Internet of Things needs openness and collaboration to succeed" the email read. And?
What does openness mean? What steps is Samsung taking to create a standard platform for all connected devices to work from?
Samsung failed to address a single major challenge facing the development of the Internet of Things. The first is interoperability. That is likely to be a sticking point for many years to come until one or two dominant technologies emerge and everyone follows one of those.
Samsung saying that "openness" is required means nothing.
The second major problem with IoT is security. The more devices are connected to the internet the more devices that will be hacked. We have already seen a Russian website streaming unsecured webcams and security cameras, an attack on fridges which send out spam, and a piece of malware that turned connected toasters in bitcoin miners.
Baked-in security
This is a serious and worrying problem and one which is likely to get a lot worse before it gets better. But before you go and think Yoon didn't address this at all, let me put you straight. This was his entire contribution to the debate:
"Security has to be baked into every level."
Well, that's solved I guess.
While Samsung was talking about connecting your car to your smartwatch, across the road at another CES event security company Bitdefender was launching a product called the Bitdefender Box which automatically protects all devices connected to your Wi-Fi network, be it a mobile phone, smart thermostat, or connected lightbulb.
Now I'm not saying this is a long term solution to the security problems facing the adoption of IoT, but at least it is a concrete solution for now, not a lot of bombastic rubbish without anything to back it up.
I'm sure Samsung will make a lot of money from connected devices in the coming years, but it won't be a leader, as it lacks a clarity of vision and an ability to grasp the real problems which will face IoT adoption in the coming years.