VW Golf R Touch: Computer screens and hand gestures replace buttons and dials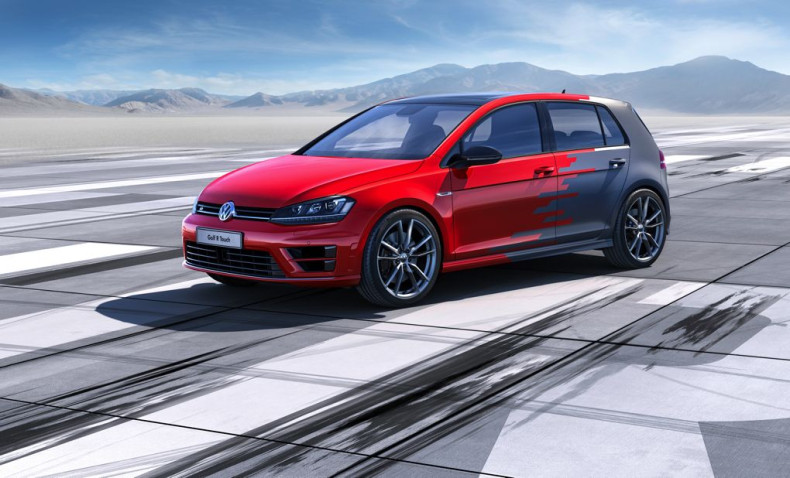 Revealed at the CES technology show in Las Vegas, the Golf R Touch is the most advanced car Volkswagen has ever made, featuring touch screens and gesture commands instead of a conventional dashboard.
Called "the controls of tomorrow" but looking every bit production-ready, the Golf R Touch is equipped with three screens. There's a 12.8in touch screen in the centre of the dashboard, an 8in screen with haptic feedback below it, and a 12.3in screen in place of the instrument binnacle behind the steering wheel.
All screens can be modified to display content and controls however the driver wants, and giving haptic feedback means using the smaller screen feels similar to interacting with physical heater, air conditioning and media controls - something the Tesla Model S's massive touch screen doesn't do.
But Volkswagen has gone a step further, eliminating the need to touch some controls entirely by installing gesture-recognising cameras.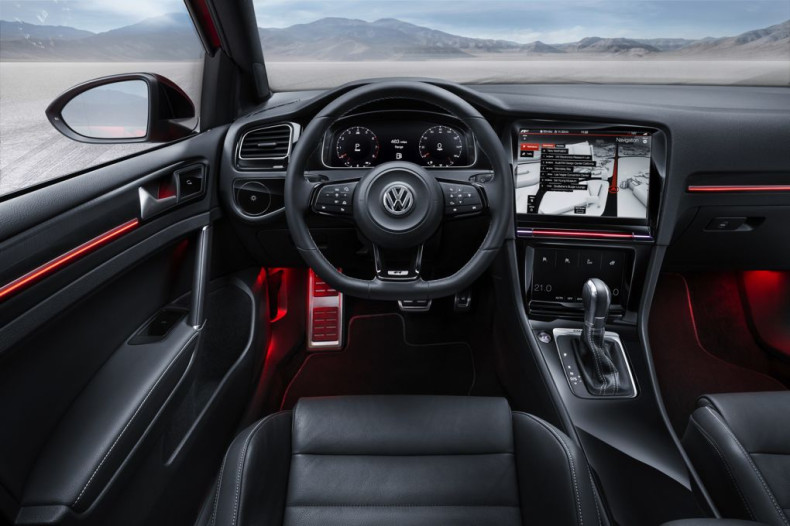 Recognising that "the car and computer can no longer be viewed as separate from one another," Volkswagen says gesture controls in future cars will help make driving safer by reducing distractions.
The entire cabin is bathed in light strips on the dashboard, around the infotainment screen, and in the footwells, and the lights can be changed to any colour the driver chooses.
Parking via smartphone
Although not a feature of the Golf R Touch on display at CES, VW says it will continue to develop forms of autonomous driving. Future systems will recognise regularly-used parking spaces so that the car can park itself without the driver being inside; instead they can stand nearby and control the car with their smartphone.
Wireless, inductive charging
Also demonstrated at CES is a prototype electric Golf with inductive charging, where a cable isn't required. Instead, the car need simply park over a charging plate to refill its batteries. Additionally, VW says Golfs of the future will use their exterior lights to show the owner how charged their battery is, and using a Digital Key, third parties (such as relatives or occasional drivers) will be able to gain temporary access to the car using a smartphone or smartwatch.
As Volkswagen group CEO Dr Martin Winterkorn said in Las Vegas this week, "The two inventions of the century, the car and the computer, are gradually converging."