Ultimate Fighting Championship (UFC) superstar Conor McGregor has backed former women's bantamweight champion Ronda Rousey to emerge victorious on her comeback to the octagon ring. Although Rousey – who last competed in UFC 194 – has been out of action for over a year, the Irish fighter has no doubt that she would stake her claim again.
The American fighter though is not without her critics, who have questioned the UFC authorities decision to give her a title shot on her comeback and also due to the fact that she will be coming into the event on back of a loss.
"I'd tell her to go shut them all up now. Shut them all up. Go and stake your claim again. I wish Ronda nothing but the best. It's good to see her back. Some people take defeat and losses a certain way. You see how fighters take losses. I am happy she is ready to go again and I wish her well. Go and shut these people up now. Go and get what you began back. I'm excited to see how it unfolds", McGregor said, as quoted by Yahoo Sports.
Rousey has been out of action since November 2015 after she suffered a shock defeat at the hands of Holly Holm at UFC 193. Holm knocked Rousey out with a vicious head kick, inflicting the first loss of Rousey's career.
The Mixed Martial Arts (MMA) superstar will face current bantamweight champion Amanda Nunes for a chance to reclaim her title. The Brazilian has already started the mind games, recently coming out with a huge claim, revealing that she is 200 percent sure of beating Rousey.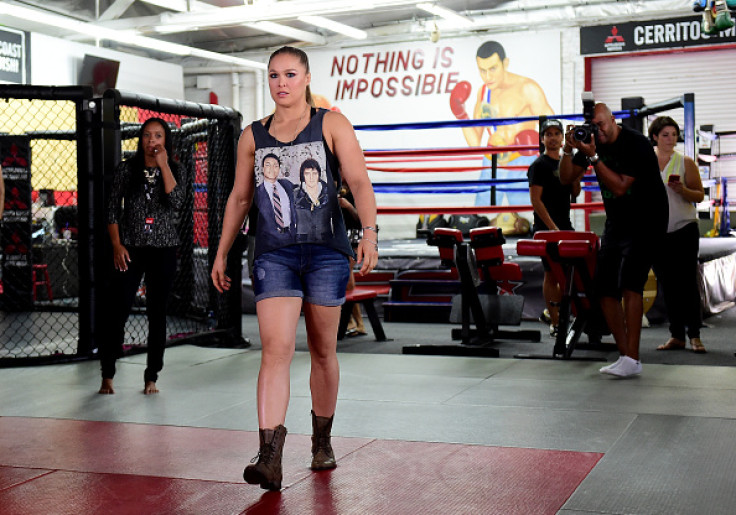 Rousey's camp for now has remained mum and is yet to speak to the media on the fight with reports emerging that she is focusing on getting in the best possible condition for the fight.
The Rousey vs Nunes clash is scheduled to take place on 30 December, 2016 at the T-Mobile Arena in Las Vegas, Nevada.