Conor McGregor and Nate Diaz will battle it out in the highly anticipated rematch of Ultimate Fighting Championship (UFC) 202 at the T-Mobile Arena in Las Vegas on Saturday 20 August.
Where to watch live
The Main Card event starts at 1am BST (Sunday in the UK). Live coverage is on BT Sport 2 and BT Sport app. Live streaming of the link is available on UFC's official website.
Overview
The most anticipated rematch in Ultimate Fighting Championship (UFC) history is finally upon us with Conor McGregor and Nate Diaz set to battle it out after their epic fight at UFC 196 earlier this year.
The Irishman who can be arguably called the biggest superstar in UFC, returns to the Octagon for the first time since UFC 196. It was at UFC 196 that he suffered the first loss of his UFC career when he lost by submission in the second round to Diaz.
McGregor, on his part, did not let the loss get to him, immediately asking for a rematch only for him to wait until August to get his revenge. The 28-year-old who naturally fights at 145lbs as a featherweight will again jump two weight divisions to 170lbs for the fight, which in hindsight puts him at a slight disadvantage.
The Irishman, however, has had time on his hands to train and prepare for the clash, in fact he even overhauled his training regime to counter the threat of Diaz. McGregor goes into this clash as the bookies favourite, but unless he pins his opponent to the ground he will find it tough to keep up over five rounds.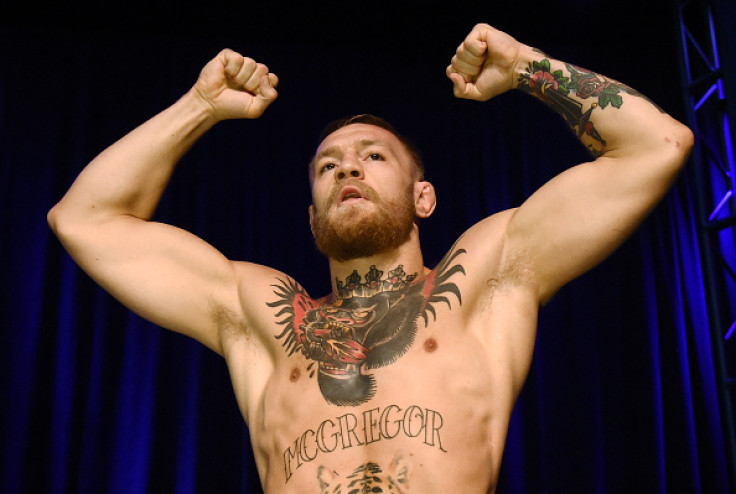 UFC 196 was Nate Diaz's chance to compete in the big league among the superstars of the sport and he took that chance, causing a shock upset to beat McGregor. Since then the American like his opponent has not stepped into the Octagon, but is considered one of UFC's most dangerous fighters.
The 31-year-old who has won 19 and lost 10 out of the 29 fights competed, might not have an impressive CV like that of his opponents, but is without doubt the favourite coming into this clash. With the fight set to take place in the welterweight category i.e. 170lb, Diaz looks more comfortable in this weight category with his height and reach being an obvious bonus.
What they say:
Conor McGregor: "Why go through life if you're not going to challenge yourself? Life's a rollercoaster. You're up one minute, you're down one minute. But who doesn't like rollercoasters? I mean, you want them challenges. You might win some, you might lose some. But you go in, you challenge yourself, you become a better man, a better individual, a better fighter."
Nate Diaz: "I think he got a lot of people around him and he's trying to pump himself up and he's either lying to himself or to the world about his confidence or trying to make himself believe it. But he remembers what happened in the last fight, and I think it's a little silly. He's got pictures of me in his garage with me punching him in the face. What the (expletive)? Who does that? You're trying to make yourself believe something. He's trying to hype himself up, but when he goes to sleep at night, he remembers what happened the last time."
Betting odds (betfair)
Conor McGregor to win: 4/5
Nate Diaz to win: 1
Main Card Event
Welterweight: Conor McGregor vs Nate Diaz
Light Heavyweight: Anthony Johnson vs Glover Teixeira
Welterweight: Rick Story vs Donald Cerrone
Welterweight: Hyun Gyu Lim vs Mike Perry
Welterweight: Tim Means vs Sabah Homasi