John Kavanagh, coach of Ultimate Fighting Championship (UFC) lightweight champion Conor McGregor, has lashed out at the promotional company over their decision to strip the Irishman of the featherweight title belt, calling the decision as shortsighted.
McGregor created history earlier this month at the UFC 205 event in the Madison Square Garden Arena in New York, beating American Eddie Alvarez to become the first fighter in UFC history to hold two title belts at the same time. The UFC authorities, though, were not impressed by Notorious' decision over his featherweight ambitions as he went over 11 months without defending the title, deciding to strip the Irishman of the belt and install Brazilian Jose Aldo as the new reigning champion.
While McGregor is yet to comment on the turn of events, Kavanagh has made it clear that he is not happy with the recent developments claiming that the whole thing is very messy.
"They lost a main event, and then they haphazardly threw together a new main event, and they felt they had to make up for this title in order for it to sell. So they brought in another interim title that Jose Aldo already has, and bumped Jose Aldo up, which just seems ridiculous to me", said Kavanagh as quoted by MMA Junkie.
"Conor's only been 11 months since he won that title, and there's been many, many examples of fighters waiting 15, 18 months before defending it. He's 11 months, and they stripped him of it. I thought it was very shortsighted by the UFC in how they went about doing it."
Kavanagh also spoke about the rumours that are circling regarding a potential super fight between undefeated boxing legend Floyd Mayweather and McGregor claiming that fans should not dismiss the thought of a match-up between the two and that anything could happen in the future.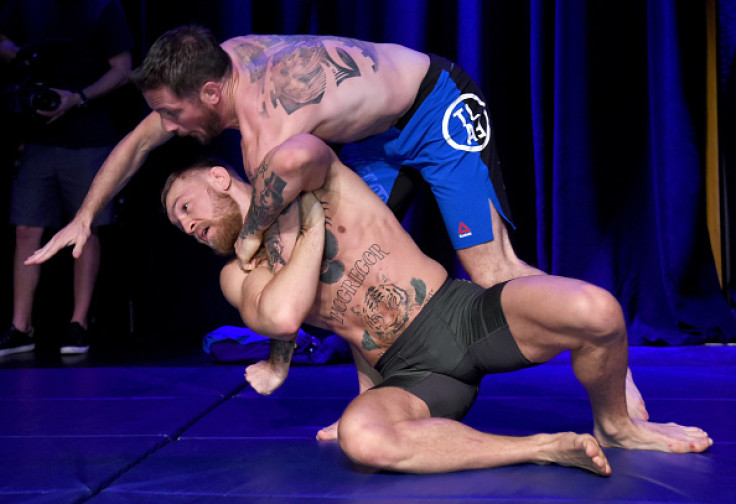 Notorious is currently taking a well-deserved break from the Mixed Martial Arts (MMA) after revealing that his long term girlfriend Dee Devlin is currently pregnant and is due sometime next year.