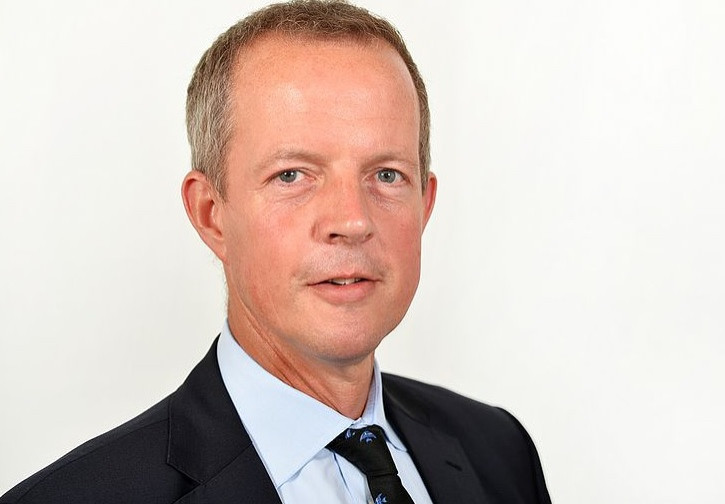 The Conservative former minister Nick Boles has revealed he is battling cancer for the second time.
The Grantham and Stamford MP said doctors had found a cancerous tumour in his head after he attended the A&E at King's College hospital in London.
In a series of tweets sharing the news on Wednesday (26 October), he joked that "some of you might think that explains a lot about my recent behaviour" and praised his "fantastic" doctors.
The 50-year-old went on to tweet: "I fought cancer off 9 years ago and I am sure I can do it again."
In a reference to a parody Twitter account popular in Westminster, he added: "Giving up Twitter until I have got this thing licked. But @GeneralBoles will keep you entertained. Wish me luck!"
Boles previously fought off Hodgkin's lymphoma, a battle which forced him to withdraw as a candidate in the Conservative primary for the 2008 London mayoral election.
Boles became an MP in 2010 and served under the previous government as a planning minister between 2012 and 2014 before being promoted to skills minister.
He stepped down in July following David Cameron's resignation as prime minister and went on to briefly manage Michael Gove's failed Tory leadership bid after the EU referendum. He later issued an apology after it emerged he had encouraged tactical voting because he was "seriously frightened" about Andrea Leadsom getting on the ballot.
Along with close ally Cameron, Boles is often named as one of the members of the "Notting Hill set" of Tories. He worked with the Policy Exchange think-tank before becoming an MP in 2010, and helped frame the former prime minister's agenda.
Theresa May and Labour leader Jeremy Corbyn paid tribute to Boles during Wednesday's Prime Minister's Questions in the House of Commons.
Corbyn said: "I just want to pay tribute to Mr Boles for the social media message he sent out this morning. It shows amazing humour and bravery and we wish him all the very best and hope he fully recovers from this."
May replied: "Can I also join you in commending my honourable friend for being willing to be so open about the health problem that he has, and we wish him all the very best for the future and for his place here in this House."