Construction is set to start this month (September 2016) on a £1.9m wall in Calais to stop migrants from blocking an approach to the port.
Work will start on the wall - which will stretch for over half a mile along the main dual carriageway leading into the port - to prevent migrants from trying to stop traffic and climbing into lorries and vehicles.
Built from smooth concrete to make it hard to scale without ladders, the wall will be part of £17m package of measures the UK is undertaking with the French, which also include investing in space for 200 lorries at Calais so that they have somewhere safe to wait.
Immigration minister Robert Goodwill said: "The security that we are putting in at the port is being stepped up with better equipment. We are going to start building this big new wall very soon. We've done the fence, now we are doing a wall."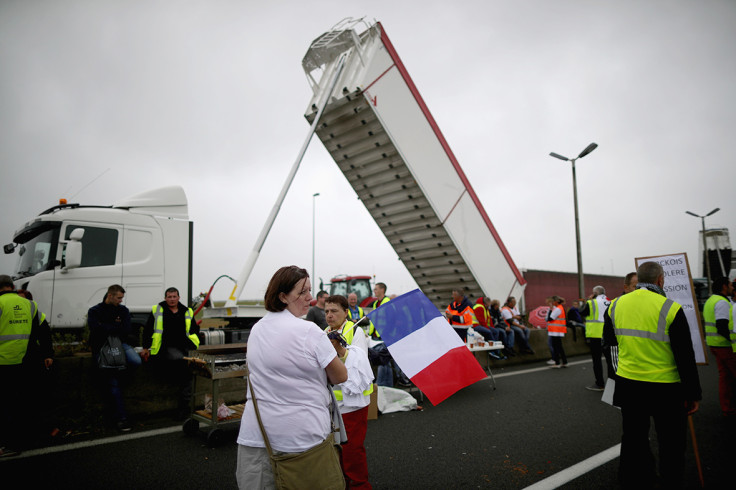 But Richard Burnett, chief executive of the Road Haulage Association, said efforts should instead be focused on security in the 5km leading up to the port.
"The money to pay for a wall would be much better spent on increasing security along the approach roads," he said, according to the Times.
The motorway into Calais was blocked on Monday (5 September) by lorries and protesters calling on the Jungle migrant camp to be demolished. The latest figures showed that UK Border Force guards on French soil stopped 84,088 migrants last year.
French police commissioner Patrick Visser-Bourdon has claimed there were 22,000 breaches of the port road defences in June this year, in comparison with 3,000 in January, the Telegraph reported.