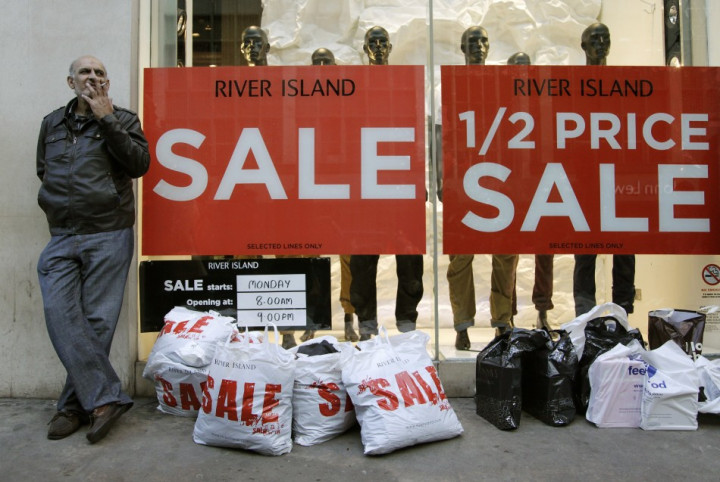 A shock increase in consumer confidence has been reported because people are taking advantage of discounted luxury goods, says a group representing UK retailers.
Consumer confidence in January rose sharply by four points from December - a seven-month peak - according to a survey by researchers GfK NOP.
GfK cautiously welcomed the results and said it might simply reflect a hangover of the Christmas feelgood factor. Consumer confidence continued to be "seriously depressed", it added.
"it is a little bit surprising but obviously we are pleased to see it," Sarah Cordey, spokeswoman for the British Retail Consortium (BRC), said.
"Better consumer confidence is going to be key to retail having a better year in 2012.
"Obviously the crunch is whether it translates into behaviour that involves people being more willing to go out and spend, and that's a bit of a wait and see."
Recent research by the Confederation of British Industry showed retail sales falling for 44 percent of UK retailers in the first fortnight of January, suggesting the rise in confidence would not become a rise in consumption.
BRC, which represents thousands of UK retailers, put the confidence increase down to falling inflation and heavy discounting of expensive electrical goods and home items.
This makes those items look more affordable and so drives their purchase, Cordey said.
Inflation has fallen from its 5.2 percent peak in September down to 4.2 percent and is forecast to fall sharply until it goes below two percent by the end of 2012.
Squeezed households are also seeing some relief from high energy prices, with bill cuts from suppliers including EDF Energy and British Gas.
Retailers were expecting a turbulent year, with rising unemployment and fears of a double-dip recession.
Latest GDP figures showed that the UK economy contracted by 0.2 percent at the end of 2011, signalling another full-blown recession in 2012.