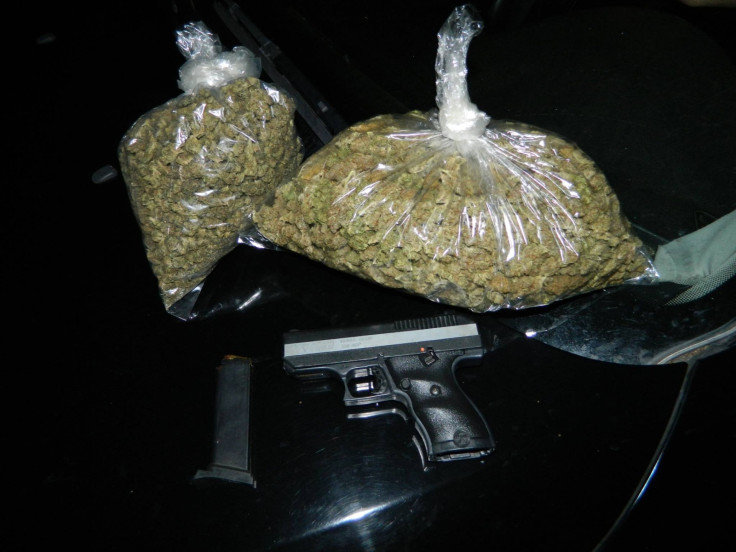 A man in California asked the wrong people for directions on his way to a drug deal.
Chris Meng Lee, 40, approached two police officers after parking a BMW in front a red fire hydrant and asked them for directions to a nearby mobile home but gave the address of two streets that do not intersect.
California's Anderson Police Department said that the officers thought Lee's behaviour in the early hours of Tuesday (2 January) was "suspicious" and so searched his vehicle where they found a loaded firearm and 1 1/2lbs of marijuana.
A phone check revealed messages that showed he was on his way to sell the marijuana and had apparently got lost while en route.
It transpired that Lee was a convicted felon and so was not legally allowed to carry the firearm either. In a Facebook post, the police department provided photos of the two large bags of marijuana they say were found in Lee's car.
He was charged with possession of a firearm by a felon, carrying a concealed loaded firearm in a vehicle, possession of marijuana for sales, and driving without a valid driver's licence.
Anderson Police Department added that they were always willing to help people lost find their destinations. "but they added, "we would encourage the public not to illegally park their vehicles and approach our officers in their parked vehicles. Especially while illegally possessing loaded firearms and drugs."
California's new laws legalising the recreation use of marijuana came into effect on 1 January but the drug is still heavily regulated, with only around 90 legally licenced stores open in the state.