Convicted felon with Hitler mustache and 'possible white-supremacist' held on $400,000 bail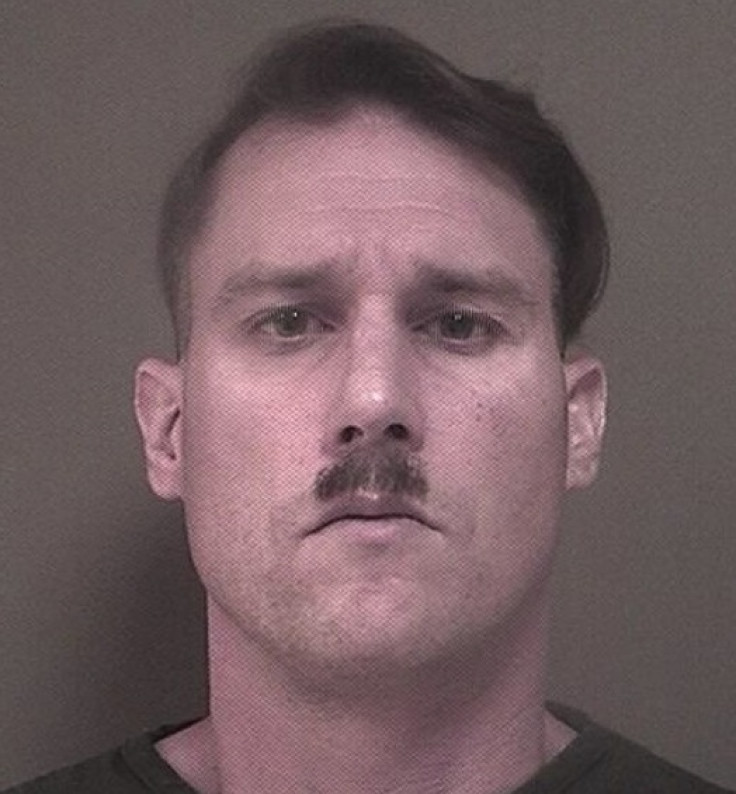 Bruce Post III was arrested on multiple weapons charges including possession of an AK-47 assault rifle and a handgun in New Jersey woods. The arrest was made during a police task force search for trespassers and criminals in Ocean County. Officers discovered Post, wearing combat clothing, and another male in the woods. During a search of the area where Post had been standing, a cache of guns was discovered.
Post was "wearing combat gear and gave indications of possible white-supremacist involvement," Lacey police Chief David Paprota said. "The officers then discovered an AK-47, a Walther P38 9 mm handgun, eight 30-round high-capacity magazines and one 100-round drum magazine, and various forms of ammunition at the scene within the woods," he said in an Asbury Park Press report.
According to a police press release, Paprota said they were suspicious of Post's "physical appearance, plus statements and mannerisms". Police also charged Post with two counts of illegal possession of prohibited magazines.
According to court records, Post was sentenced to five years in jail for aggravated assault with a deadly weapon. The 42-year-old is a resident of Trenton suburb of Hamilton and has an alleged history of white supremacist involvement, according to local media.
Post is also allegedly linked to the murder of Andrew Whited in 1995. Joseph Post, his younger brother was convicted for the killing, stabbing the victim at least 25 times. The murder was featured in an Investigation Discovery documentary called Evil Kin: Brothers in Arms. Lisa Coryell, a former Times of Trenton journalist claimed that as a young boy, Bruce Post would strut around the town of Hamilton wearing Nazi regalia.
"Bruce Post was known to own a Nazi uniform, don it, and walk through the streets, sometimes goose stepping through the streets. He definitely had some neo-Nazi leanings and wasn't afraid to share them," Coryell said.
© Copyright IBTimes 2023. All rights reserved.