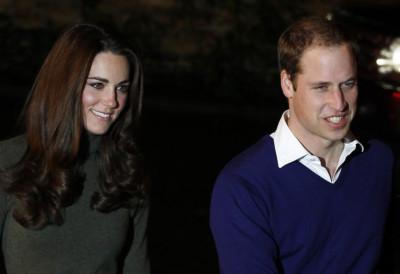 The Duke and Duchess of Cambridge, William and Kate, had a ball as they danced and cooked the day away in a visit to a homeless centre for young people in south London.
The couple visited Centrepoint's Camberwell Foyer, south London, where William is a patron of the charity.
William and Kate took part in a "healthy living cooking session", and were shown how the charity helps young people out of ruts of unemployment and homelessness.
Britain's future king also showed off his moves as he danced with other attendees at a reception for him and his wife.
A trainee nurse even told the Daily Mirror that William had spoken about his future heirs.
"He joked he was going to make his kids come to my nursery and I can discipline them," she said.
William took over the patronage from his mother, Princess Diana, who supported the charity until her untimely death in 1997.