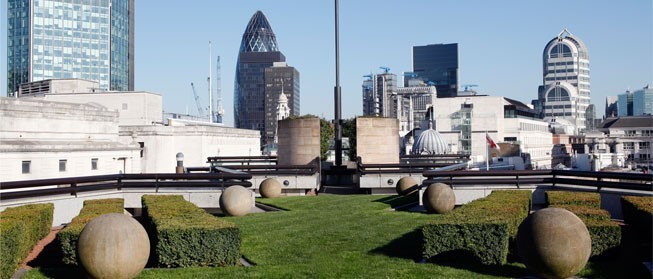 A businesswoman who fell 80ft to her death from a rooftop restaurant is believed to have attended a job interview before the incident.
Rema Beauty Begum died after falling from the top of the Coq D'Argent restaurant in front of more than 100 diners. Witnesses said she had jumped.
Begum, 29, reportedly took a sip of wine and placed her handbag on the floor before jumping off the eight-story building, said witnesses. It is believed she had written goodbye letters to her family before she died.
Begum's family released a statementy after he death which said: "We are shocked and upset at the untimely and tragic death of our daughter Rema.
"We would ask for our privacy to be respected at this very difficult time so that we may grieve as a family in peace."
An inquest has opened into the death of the 29-year-old. A provisional cause of death was given as multiple injuries and a toxicology report was being prepared.
Neighbours of Begum have revealed they believe she had attended an interview in the City on the afternoon before her death.
Koohinoor Hye, who lives opposite the family, told the Daily Mail: "Her mother said that she had been to a job interview.
"Afterwards she spoke to her and she said that everything was fine and that she would be home after having dinner with friends."
A man at the restaurant at the time of the incident told the Evening Standard: "The place was packed. There must have been 100 people. She must have walked to the corner and just jumped.
"I saw a handbag and a glass of wine that had obviously been the woman's. From listening to what people were telling the police it sounded like she had been quite collected, just taken a sip of wine, and then stepped over the edge," he said.
The woman's death is the third to occur at the restaurant following the deaths of stockbroker Anjool Malde in 2009 and City worker Richard Ford in 2007.