Labour Prime Ministerial candidate Jeremy Corbyn was heckled repeatedly by a Question Time audience after he ruled out the "first use" of Britain's nuclear weapons.
Corbyn was appearing after Conservative Prime Minister Theresa May on a special broadcast of the BBC show where the two candidates were quizzed by the audience back-to-back.
With just six days to go to the 2017 General Election the event took place at the University of York on Friday (2 June).
Defence took up a large portion of the questions against the left-leaning Islington North MP with the public probing him about his links to the IRA and Hamas and whether he would use the UK's Trident nuclear weapons.
After being asked about nuclear weapons by an audience member he was probed by David Dimbleby if he would deploy nuclear weapons. Corbyn replied: "There has to be no first use and there has to be a process of nuclear disarmament," he said.
Asked if he would use them in retaliation, he answered: "The weapon is there and I would say no first use" he added explaining that their use would be "disastrous for the whole planet."
This is seen as a weak point for Corbyn as he has repeatedly rejected the use of nuclear weapons despite it being Labour policy to renew the UK's nuclear deterrent, Trident.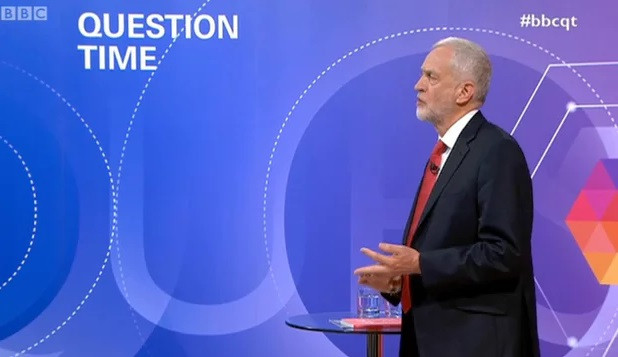 The two leaders were being quizzed consecutively and during May's outing the audience zoned in on her U-turns over the calling of the General Election and on social care.
One woman asked why voters should trust her given her "track record" of "broken promises" during her tenure.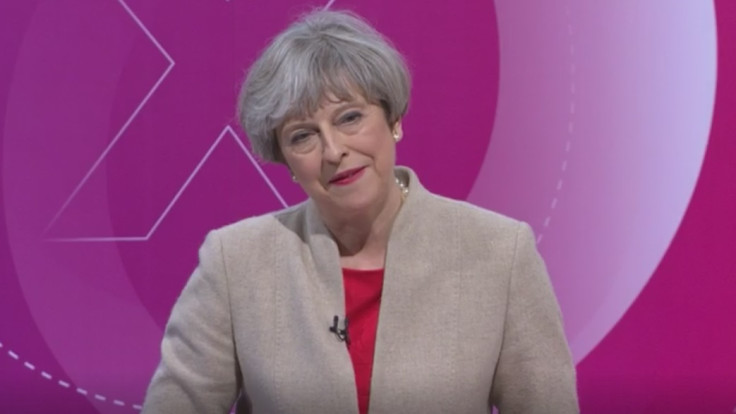 May, who has been criticised for not clashing with Corbyn head-to-head, replied: "I had the balls to call an election" and that it would have been easier not to have called one at all.
May was also asked about the social care plan outlined in the Conservative manifesto and said that there will be a "floor and a cap" to the system but will need further consultation.
Both spoke on Brexit with May refusing to identify a figure that would represent a "good" divorce bill from the EU while Corbyn says Labour would negotiate market access with a team headed by Keir Starmer, the shadow Brexit secretary.