Jeremy Corbyn increased the pressure on Theresa May over her government's plan to split from the EU at Prime Minister's Questions today (16 November).
The Labour leader's attack came just a day after Shadow Chancellor John McDonnell accused ministers of a "dereliction of duty" over Brexit.
"We have an international development secretary who's opposed to overseas aid," Corbyn told MPs.
"We have a health secretary who is running down the health service. We have a chancellor with no fiscal strategy.
"We have a lord chancellor who seems to have difficulty defending the judiciary.
"We have a Brexit team with no plan for Brexit and, as has just been shown, we have a prime minister who is not prepared to answer questions on what the actual Brexit strategy is."
He added: "The government is making a shambles of Brexit and nobody understands what the strategy is."
The comments put May on the back foot, forcing the prime minister to stress that she did have a strategy to split from the EU.
"His shadow cabinet can't even decide whether it supports Brexit or not," she hit back.
Corbyn also grilled May over whether the government would seek to quit the EU's customs union, which all 28 member nations are a member of as well as Turkey.
The prime minister claimed access to the customs union was not a "binary choice" and said her ministers were "preparing carefully" for formal negotiations with Brussels.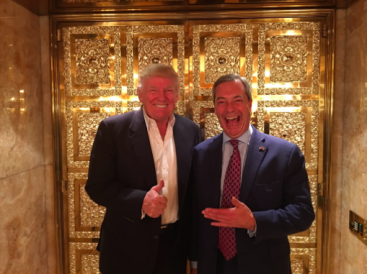 But those talks cannot start until May has triggered Article 50, the official mechanism to split from the EU.
Her government was dealt a blow when the High Court ruled MPs must have a vote on the issue.
The Conservatives are appealing the decision at The Supreme Court, with a ruling expected in January 2017, but parliament will have to have a say if the bid fails.
McDonnell yesterday explained Labour would not block Article 50, while Corbyn used PMQs today to insist the Lord Chancellor Liz Truss must uphold the independence of the judiciary against overzealous Brexiteers.
"I believe – this government believes – in the independence of the judiciary," May replied.
The prime minister was also asked later in the session if interim Ukip leader Nigel Farage would be awarded a peerage. The Conservative premier failed to rule it out.
"Such matters are normally never discussed in public," May said.
The Eurosceptic firebrand was the first British politician to meet with US President-elect Donald Trump after his shock White House victory.