Former TV actress Tracy Brabin will stand as Labour's candidate for the Batley and Spen by-election, called after the death of Jo Cox. The former Coronation Street, EastEnders and Emmerdale star was selected as the Labour candidate at a hustings event with constituency party members on 23 September.
Brabin was chosen as the party's candidate ahead of fellow nominee Jane Thomas, with the by-election set to take place on 20 October. Out of respect for Cox's memory the Conservatives, Liberal Democrats and UKIP, have said they will not put forward a candidate.
Cox, who was MP for the constituency until 16 June, was shot and stabbed in Birstall, West Yorkshire, as she was due to hold her constituency surgery. Thomas Mair, 53, is accused of the attack and will stand trial on 14 November this year.
Brabin said she was "humbled and privileged" to stand in the seat and said on Twitter "Jo was my inspiration. I intend to do her proud."
Brabin said after her election: "I'm humbled and privileged. Obviously no one wanted this, but I'm the only person on the ballot paper that can stand up for everyone in Batley and Spen. I'm really looking forward to meeting everyone in the constituency and, hopefully, winning their trust. I'm hoping people will put party politics to one side and we can work together."
Brabin was born in Batley and had previously worked with Cox to save the town's library. At the time of Cox's death. Brabin said her mother, Betty, was attending a craft session inside the Birstall library when Cox was attacked outside.
The 55-year-old MP played Tricia Armstrong in Coronation Street before appearing as Roxy Drake in EastEnders, and Carole in Emmerdale. Brabin has also written scripts for notable TV shows including Heartbeat, Shameless, Family Affairs, and Hollyoaks.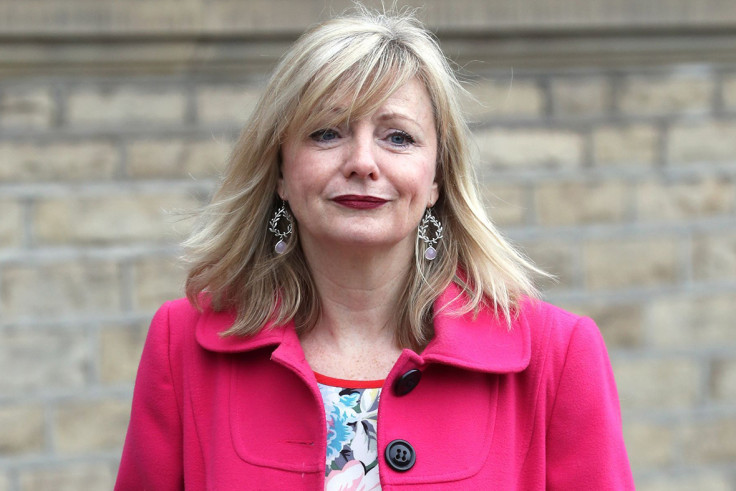 The ballot is expected to be contested by the English Democrats who have said their deputy chairman, Therese Hirst, will be standing. Another candidate is set to be Jack Buckby who is standing for Liberty GB.
Mair, 52, from Birstall, is charged with her murder and grievous bodily harm, possession of a firearm with intent to commit an indictable offence, and possession of an offensive weapon.