Actor Bill Cosby will go on trail for the alleged 2004 sexual assault of then-Temple University employee Andrea Constand in early June and face an anonymous sequestered jury, a judge announced on Monday (3 April).
Cosby's defence lawyers and prosecutors were in court on Monday to decide on last minute details, including whether the jury will hear the TV star's 25-year-old remarks about "Spanish fly," an aphrodisiac.
Pennsylvania prosecutors argue that the anecdote in Cosby's memoir about attempting to give the substance to girls as a young man shows he is not opposed to drugging women for sex, NBC News reported.
However, Cosby's defence lawyers say the remarks on Spanish fly were clearly a joke.
Judge Steven O'Neill, presiding over the case, has not ruled whether the story, as well as Cosby's remarks during a deposition about giving women quaaludes in the 1970s, will be admitted at the trial.
Although the judge has not allowed the jury to hear from a woman who claims Cosby gave her quaaludes in the 1970s, it did not mean prosecutors cannot use Cosby's own words, according to The Associated Press (AP).
Cosby's lawyers said his testimony is irrelevant because quaaludes were banned 20 years before he met his alleged victim. However, a prosecutor said in court that police continued to see the drugs being sold in the early 2000s.
In the deposition, Cosby said he obtained seven prescriptions for quaaludes, also known as disco biscuits, from his doctor after complaining about back pain. He testified that he never took the drugs, but instead wanted to have it on hand to give to women.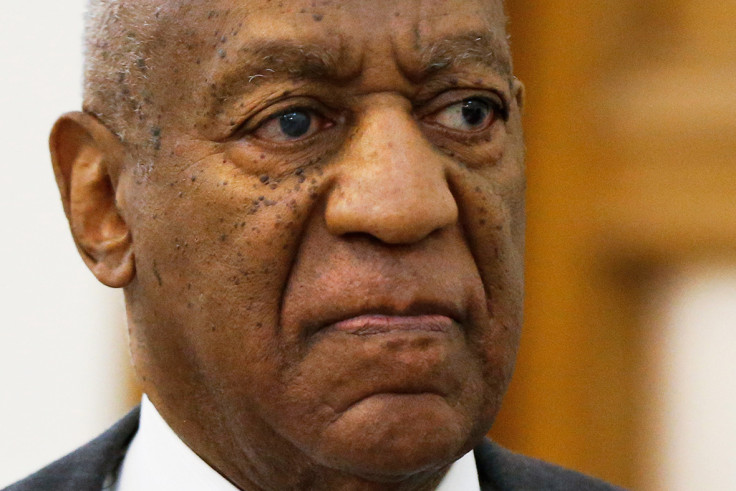 Cosby claimed he did not have any quaaludes left when he gave three pills to the Temple University employee before the sexual encounter at his home, the AP reported.
Constand said Cosby told her the pills were herbal medication, but she insists they made her pass out.
Cosby is accused of drugging and molesting Constand at his Pennsylvania home. It is the only criminal charge he faces amid dozens of allegations of sexual assault spanning several decades. The comedian has denied all of the allegations.
Jury selection for the trial is likely to begin 22 or 29 May in the Pittsburg area and will be sequestered throughout the trial, the judge said.
According to the AP, Cosby's lawyers will not be allowed to pre-screen potential jurors through specialised questionnaires sent to their homes. His defence team hoped to question potential jurors about their backgrounds, media habits and feelings on Cosby. Judge O'Neill ruled the standard 16-question form would suffice.
The trial is set to begin on 5 June. If convicted, Cosby faces up to 10 years in prison.