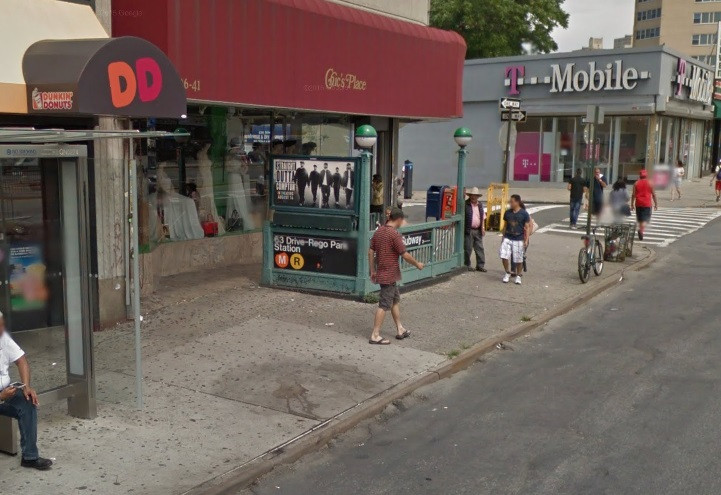 A 13-year-old girl has died after being struck by a train whilst trying to retrieve her mobile phone that had fallen onto the tracks in New York.
The girl, identified by police as Deena Kadribasic, died on Sunday (2 April) after she was hit by an R Broadway Local train at the 63rd Drive-Rego Park station, on Queens Boulevard, in the Queens area of the city.
Passengers at the station alerted authorities at around 4pm local time, the New York Police Department said.
Officers added the train hit the girl as she was trying to climb back on to the platform after retrieving her phone.
A maintenance worker who was at the station at the time of the incident told local press that the train driver had tried to slow down but was unable to stop in time.
The teenager was taken to Elmhurst Hospital, where she died, authorities said.
Commuter Stephen Topete told ABC7 News in New York that people were crying on the platform following the accident.
"I was in the front train and we hear this bump," he said.
"People were trying to push the train, and everybody on the train moved to the side so we could push the weight of the train to the side.
"We thought the person was actually trapped in between the train".
The southbound platform was closed for much of the evening, with The Metropolitan Transportation Authority issuing safety advice following the incident.
They stated that travellers should stand behind the yellow safety strips at all times and flag down subway staff if they drop any possessions on the tracks.
Last month a 25-year-old New Yorker lost her right leg and arm in a horrific accident after fainting and falling onto the subway tracks.
Sophie Yu was struck by a train as she was waiting at the Lexington Avenue and East 51st Street station.