Councils Call For Laughing Gas Crackdown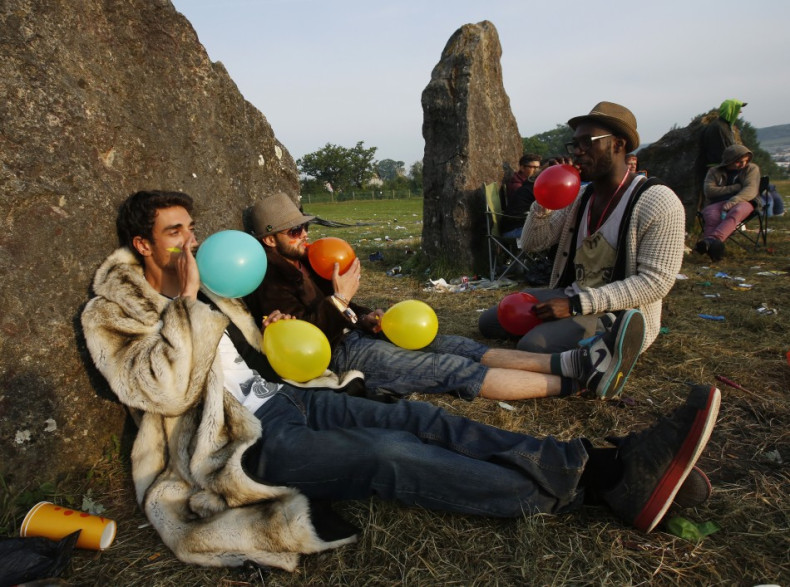 Local councils are calling for a crackdown to tackle the rise in people abusing laughing gas.
The Local Government Association (LGA), which represents over 400 local councils in England and Wales, said more must be done to raise awareness of the harmful effects of laughing gas.
Officers in one council in East London seized more than 1,000 canisters of laughing gas in one swoop. And officials from Norwich council have had a 'concerning' number of calls from worried parents who have found nitrous oxide cartridges in their children's clothing or bedrooms.
Hertfordshire and Thames Valley councils have also reported an increase in the number of laughing gas canisters that they have seized.
In Hackney, council officers used the same powers they use to confiscate goods from unauthorised street traders to seize 1,200 canisters during one Saturday night in the Shoreditch area.
Laughing gas (also known as nitrous oxide) is used to numb pain during medical and dental procedures. It is not illegal to possess laughing gas, but it is illegal in England and Wales for anyone to sell nitrous oxide to people under 18 if they think they're likely to be inhaling the gas.
The canisters are used to fill balloons that people inhale from, and are sold to users for just a few pounds each. Laughing gas is popular at nightspots, festivals and parties. When inhaled it can make people feel euphoric and relaxed.
The LGA estimates laughing gas is being used by almost half a million young people across the country. It called on internet providers to do more to make people aware of the dangers of the drug, which can include dizziness, a drop in blood pressure, fainting, heart attacks and sudden death. Its use has been linked to a number of deaths.
"It is deeply disturbing that this drug, which can be highly dangerous, is still widely viewed as safe," said Katie Hall, chair of the LGA's community wellbeing board.
"It is imperative that users understand just how harmful it can be. This gas can kill and much more needs to be done to get this message across.
"We are particularly concerned about internet pages and uploaded clips which are effectively promoting this as a harmless drug. We are calling on the big internet corporations to step up to the plate and show responsibility by providing health warnings and links to drug awareness charities. It is wholly unacceptable that this craze is being glamorised and encouraged in this way."