Two people were arrested after they offered a sheriff illegal marijuana to buy a car he advertised. Teller County Sheriff Jason Mikesell had put the vehicle up for sale on Craigslist when he got a text message from one of the suspects.
Shawn Langley, 39, offered the sheriff "home grown black-market" marijuana for the car over text, the sheriff's office said.
Authorities said that he even sent pictures of the illicit drugs and boasted of its quality, unaware that he was messaging the county sheriff.
Teller County Sheriff's Office set up a meet point with the local Metro Vice Narcotics Unit and when Langely arrived with Jane Cravens to offer the drugs, the two were arrested.
Authorities said four pounds of the illegal marijuana was found in their car. The two were booked on illegal narcotics charges.
In a press release, the sheriff's office said that Sheriff Mikesell has "made it very clear his agency's mission is to go after drug dealers; especially illegal marijuana grows which are problems for the Teller community."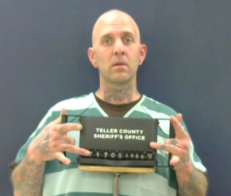 Colorado is one of several states that had legalised the recreational use of marijuana. People over 21 can legally purchase marijuana products from licensed stores for personal, private use.
Images provided by the Teller County Sheriff's Office showed the large bags of marijuana that had been recovered during the arrest and an image which appears to be a marijuana plant which was sent to the sheriff's phone when the suspects were allegedly attempting to make the deal.
The arrests took place on 28 November and Cravens hasbeen released while Langley is still imprisoned on a $10,000 bond.